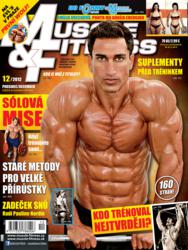 "you can never out train a bad diet."
Malibu, CA (PRWEB) December 24, 2012
The New Shredded Abs App Will Revolutionize Fitness with Return to Fundamentals
Diego Sebastian, renowned fitness trainer and cover model, has come up with a new app to share his know-how with the world. The Shredded Abs App advocates a type of fitness that is a no-nonsense, straight down to business approach, rare in today's world of quick abs and easy roads to a good physique. Sebastian says it in no uncertain terms, "People ask me every day, how do I get a six-pack or what is the shortcut to six-pack abs. The truth is there is no shortcut, just hard work." However, even all the work in the world is useless if you don't direct it properly, and that's where The Shredded Abs App comes in.
The app, due to release this holiday season, comes loaded with HD videos carrying instruction on all manner of topics, all with the goal of helping the user reach the Shangri-La of rock hard abs. The videos include detailed exercise instructions, diet and nutrition information, helpful work out tips, and even advice on things like how to eat well during the holidays or how to keep a strong immune system. For example, The Shredded Abs App teaches its users that over training can cause sickness, that it is important to eat clean and organic to stay healthy, and that "you can never out train a bad diet."
Sebastian's instructions detail all the ways in which fitness hopefuls must plan out and devote themselves to their health in order to succeed. That commitment is necessary to progress and pave the way to a ripped physique and good core strength. After all, without the work, there is no reward, so motivation is everything.