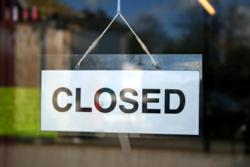 The rising number of young directors and female directors seen in Q3 should help revitalise the local economy with fresh ideas and new business innovations
UK (PRWEB UK) 31 December 2012
Orpington: The third quarter of the year saw a drop in net company growth in Orpington, according to data in the latest Duport Business Confidence Report.
Between July and September, the company register increased by 55, compared to 77 during the same period in 2011.
New company formation and UK company share also fell during the third quarter, suggesting that the area is still feeling the effects of the recession.
However, the report also shows that the percentage of female director appointments and young director appointments rose during the third quarter of the year.
Managing Director of Duport.co.uk, Peter Valaitis said:
"Like the rest of the country, Orpington is suffering from the effects of the economic downturn, with company registrations falling and closures increasing."
"However, the rising number of young directors and female directors seen in Q3 should help revitalise the local economy with fresh ideas and new business innovations."
The Duport Business Confidence Report for Orpington provides fascinating data on a range of economic indicators, helping to give an overview of the business landscape. More information can be found at http://www.duport.co.uk/orpington.
Duport Business Confidence Reports are generated and released by Duport Associates Ltd. The data contained in these reports is assimilated and analysed by Duport using public record data from sources including Companies House, Office for National Statistics and Ordnance Survey. Duport Associates Ltd is a leading UK company formation agent, established in 1997 and registering around 10,000 new companies each year through its Companies House approved software.