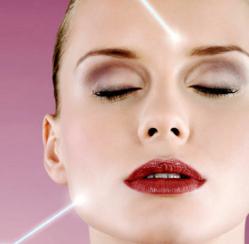 Advanced Medical Systems provides beauty treatments that assist in getting the appearance you always desired, with procedures that require almost no recovery time.
Port Louis, Mauritius (PRWEB) December 30, 2012
Advanced Medical Systems has started its latest clinic in Paris to provide various skin treatments. This includes some of the most sought after dermatological treatments like laser hair removal and skin rejuvenation procedures. With rising image consciousness, aesthetic body treatments are becoming extremely vital. Advanced Medical Systems (AMS) has been swamped with appointments and hence to free up appointment congestion, AMS has established a new setup at Rue Marbeuf, Paris. Almost all procedures are being offered at discounted prices and patients can just pop into the clinics and walk out looking beautiful and healthy. There is almost no recovery period required for most procedures. For more information just click on: http://www.advancemedicalsystems.com/
Flawless skin is an asset in many areas. It is considered a sign of health and people are turning to various interventions to get the picture perfect look. Advanced Medical Systems provides number of such assisted procedures at some of the lowest prices so that individuals can appear their best without spending a fortune. Laser treatments for skin resurfacing, rejuvenation & tightening as well as removal of birthmarks, freckles, stretch marks, skin wrinkles, acne scars and age spots are some of the most popular skin treatments at AMS. Ultrasound Weight loss and Facial / Skin tightening & contouring are two of the most popular non-laser procedures that individuals undergo at AMS.
Most AMS procedures require almost no recovery time. The patient can undergo the procedure and walk out of the clinic as soon as the procedure is done. AMS has carried out intensive research in sorting out the most appropriate procedures that can be used in combination or according to the individual's requirement and offers these at extremely affordable prices; prices that are amongst the lowest when compared with other such clinics. For e.g. a typical skin LED therapy for Photo-Rejuvenation costs around EUR 300, whereas when done through AMS, the cost is just EUR 153. Similarly, a package containing Accent Ultra Body Reshaping with Power Plate for Legs and Under Arms Hair Removal by Soprano would normally cost EUR 1940, but when done from AMS, it will only cost you EUR 998.
Advanced Medical Systems is a premier European skin treatment and body aesthetic clinic that helps individuals to improve their appearance. AMS clinics are primarily located in Paris, France. Beauty treatments are shortlisted after extensive research to determine the exact combination and order of treatments that the individual can undergo in the shortest possible time and at the most feasible prices. All centers have highly trained staff that are kept abreast of latest updates and provided with the best of available tools to give the patient the best assistance possible. For more information visit: http://www.advancemedicalsystems.com/