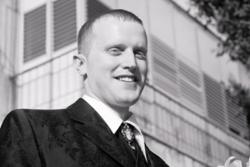 Outstanding International Recognition
Tel-Aviv, ISRAEL (PRWEB) December 26, 2012
Adv. Paz Itzhaki-Weinberger, Esq., Chairman of Israel's information security outfit IWC Limited, has been elevated to become a senior member of IEEE.
IEEE (pronounced "Eye-triple-E") stands for the Institute of Electrical and Electronic Engineers, and is the world's largest professional association dedicated to advancing technological innovation and excellence for the benefit of humanity.
IEEE is designed to serve professionals involved in all aspects of the electrical, electronic and computing fields and related areas of science and technology that underlie modern civilization.
IEEE has more than 416,000 members in more than 160 countries working to inspire a global community through publications, conferences, technology standards, and professional and educational activities.
IEEE serves its members and their interests with over 38 societies; 130 journals, transactions and magazines; around 300 conferences annually; and over 900 active standards.
Said Paz Itzhaki-Weinberger: "I am excited and thrilled to have received the highest professional recognition of my peers. This recognition for technical and professional excellence shows the strength of the Israel section of the IEEE and our significant scientific and business accomplishments".
"I am happy IEEE acknowledged my experience, reflecting my professional maturity and my significant performance in the fields of software engineering, information security and various legal activities to promote intellectual property and cross-border litigation on technology issues" Paz Itzhaki-Weinberger added.
Paz Itzhaki-Weinberger is one of Israel's most successful hi-tech entrepreneurs, Chairman and CEO of IWC Limited ( http://www.itzhaki-weinberger.com ) and a leading attorney with Eitan S. Erez & Co. law offices ( http://www.eitan-erez-law.com ) in Tel-Aviv