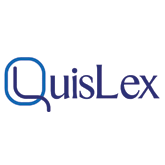 Outside counsel and service providers should always look to adopt innovative approaches that may reduce the burden that eDiscovery places on their clients.
New York, NY (PRWEB) December 27, 2012
QuisLex Director of Litigation Services Philip Algieri, along with Carrie Davis, Legal Discovery Specialist at Pfizer, and Jessica Perazzelli Ross, eDiscovery Services Attorney at Latham & Watkins LLP, recently presented a roadmap for in-house counsel searching for ways to reduce eDiscovery expenses during a panel discussion at the 4th Annual ALM Controlling Legal Costs Conference hosted by Corporate Counsel. The panelists focused the session on (1) defining and analyzing different cost-saving tools, (2) discussing methods by which in-house counsel, outside counsel and outside providers can work together to reduce costs, and (3) describing the roles and responsibilities of different parties in cost reduction.
The panel noted that outside counsel and service providers can better serve their clients by being proactive about reducing clients' legal expenses, including by leveraging experience from past matters to do so. However, in-house counsel ultimately need to take the lead in managing the eDiscovery process and ensuring it is designed to meet the company's objectives. "Whether a legal department handles most of its eDiscovery work internally or delegates it to outside counsel and service providers, in-house counsel still need to build a process that works for the organization and then oversee that process," said Algieri. "It is crucial that the client stays on top of budgets, exercises oversight over outside parties when necessary and ensures that the objectives of the client, outside counsel and vendors are properly aligned."
The panelists also analyzed the variety of factors that contribute to the decision of whether a corporation should outsource or "insource" eDiscovery. The panelists agreed that there is no "one size fits all" approach for legal departments, and corporations must balance the potential benefits of insourcing, such as cost savings and increased control, against the practical challenges that may negate these benefits, such as capacity and technology constraints. In addition, a corporation's litigation profile, geographic distribution and existing eDiscovery sophistication can all affect the pros and cons of bringing different eDiscovery functions in-house.
Finally, the panel highlighted the potential benefits of different cost-saving tools, such as early case assessment and technology-assisted review, and urged legal departments to seek innovative ways to utilize these and other approaches to reduce eDiscovery costs. "Outside counsel and service providers should always look to adopt innovative approaches that may reduce the burden that eDiscovery places on their clients," added Algieri. "Similarly, in-house counsel should encourage their outside providers to do the same, even if it means stepping out of their comfort zone and adopting new tactics."
For more information about how QuisLex can help reduce discovery costs, please visit http://www.QuisLex.com.
About Philip Algieri:
As Director of Litigation Services, Algieri supervises QuisLex's litigation services, manages client relationships, designs and implements training programs, and helps refine processes for the effective completion of complex matters. Algieri began his legal career in the antitrust department of Skadden, Arps in New York, where he gained significant experience managing large-scale document reviews in both government investigations and private litigation. He also has extensive experience preparing for and overseeing all aspects of discovery. He received his J.D. from Columbia University School of Law, where he was a Harlan Fiske Stone Scholar, and earned a B.A. with honors from the University of North Carolina at Chapel Hill.
About QuisLex:
A premier, pure-play, legal support services provider with offices in New York, Chicago, and Hyderabad (India), QuisLex was founded by attorneys from Skadden Arps, Shearman & Sterling, and Sidley Austin. Our growth since inception has been fueled almost entirely by repeat work from existing clients and client references. We focus exclusively on providing complex and specialized legal support services, such as early case assessment and document review for litigation, contract review and management, and M&A services, to our litigation and corporate clients, which include Fortune 500 companies, leading US and international law firms, and large financial institutions. For more information on QuisLex, please visit http://www.QuisLex.com.