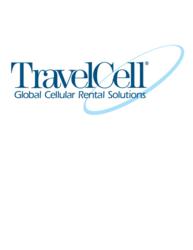 'This new product will save international travelers time and money so that they can spend more time sightseeing or conducting business' says Josh Mehlman, President of TravelCell.
New York, NY (PRWEB) December 24, 2012
Anyone traveling to Europe or Asia this season will definitely be taking their indispensible iPhone, iPad, Droid, and other data devices - they will also be shocked when they return home to find huge data fees from their USA cellular phone carriers. TravelCell (http://www.travelcell.com) introduced the best value high-speed data bundle for Smartphones while traveling abroad.
The most crucial part of any trip these days is staying in touch while abroad. This means email and browsing, not just calling home or office. Savvy travelers are utilizing the revolutionary products from TravelCell, the leader in wireless phone and global internet rentals - saving travelers money while staying connected.
TravelCell now offers cost efficient ways to stay online while traveling across Europe, as well as offering discounted calling plans, with incoming always free - No USA carrier can match these rates. All TravelCell services are mobile, and activate upon arrival abroad. Since travelers do not want to be restricted to a wireless café or hotel room, utilizing a TravelCell, one can sightsee or attend meetings with a personal high-speed internet.
This revolutionary product, exclusively from Travelcell, will save 80% off USA carrier roaming rates, and is available just in time for holiday and business travel. For example, TravelCell is offering a blazing fast internet mobile connection with a full 128 MB of data for only $28. That would cost over $300 from hotel wifi, Verizon or AT&T.
Clients are advised by the TravelCell highly trained experts in the latest technologies, smartphones devices, and supplied with the best product to suit their travel requirements, including sim cards, nano chips and more for international travel. The service is available for the most popular countries, such as: UK, Italy, Spain, France, Germany, and Switzerland.
Visit http://www.travelcell.com for low cost and the most reliable solutions available or call Customer Service at 877-CELL PHONE (877-235-5746).
About TravelCell:
With over 12 years experience providing low cost but excellent service worldwide, TravelCell has become the industry leader in cellular rentals and internet service for savvy corporate travel experts and seasoned travelers nationwide. Unlike in the USA, TravelCell offers free incoming calls in most popular destinations worldwide, with a free USA number to add convenience for family and friends.