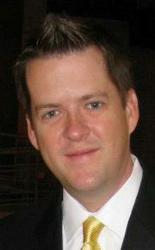 " I just want everyone to know what I know and how to get from a position of exhaustion and hopelessness to one of anticipation and invigoration!!"
Tampa, FL (PRWEB) December 27, 2012
Frank Farmer is a business owner of 15 years specializing in solving environmental problems and industrial chemical distribution across various industries such as agriculture, oil field, and pharmaceuticals. A graduate of Louisiana State University, in 1996 he received a BA degree in Communication Studies with a concentration in Rhetoric and Public Address. A father of three boys, his oldest son Kell, at age 6, received stem cell therapy (SCT) at the World Stem Cells Clinic in Cancun in 2012. Since that time Frank, along with his wife Jaime, has become a vigorous advocate for the use of stem cell therapy for qualified ASD children. His desire is to raise donations for ASD children who could otherwise not afford the treatment so that all children in need may experience the improvement he has seen in his own child.
Kell's video: http://www.youtube.com/embed/O7PSi7Qt5h8
Kell's story: http://worldstemcells.com/kell-stem-cell-treatment-for-autism.html
World Stem Cell Institute, Inc will educate the general public about stem cell and ethical use in general, diseases and potential benefit of a stem cell treatment through publishing an on-going research on stem cells clinical trials.
Frank Farmer said he is dedicated to promoting and aiding World Stem Cell Institute, Inc. to achieve its goals for 2013 to provide financial assistance to a minimum of 20 patients who would benefit from a stem cell treatment but do not have the funds required while undergoing a stem cell treatment, to complete clinical trials such as the Preemie clinical trial that would help prevent blindness and other disease in premature babies with the use of stem cells from the lab of World Stem Cells Clinic or other approved lab, ASD study and macular degeneration, fuch's disease, diabetic neuropathy and other eye related diseases clinical trials. The company will then publish the findings of the research in monthly new releases that will be made available to the general public, medical organizations and scientist all at the same time. For More--http://www.worldstemcellinstitute.com