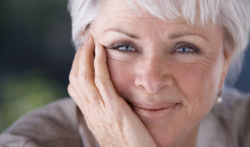 Story: suffering; inquiry: no suffering. Freedom is possible in every moment. —Byron Katie
Los Angeles, CA (PRWEB) December 26, 2012
The New Year's Mental Cleanse is an opportunity to spend four days immersed in the power of The Work. Byron Katie Works every day, all day long, with participants from all over the world.
Katie's deep insight and humor, her total accessibility, and her untiring commitment to your freedom are some of the reasons the Cleanse has become an eagerly anticipated annual tradition.
Unlike the School for The Work and the No-Body Intensive, the Mental Cleanse has no curriculum. Katie takes her seat at 9:30 a.m. and facilitates The Work with one person after another throughout the day; she also answers questions from the audience. The last session of the Cleanse, on New Year's Day, ends at noon.
View a video clip from last year's event.
Schedule:
Come for one, two, three or all four days.
Saturday, 29 December 2012–Tuesday, 1 January 2013
Location:
Crowne Plaza Hotel LAX
5985 W. Century Blvd.
Los Angeles, CA
Registration:
thework.com
Contact Info:
Byron Katie International
805.444.5799
800.985.2843
registration(at)thework(dot)com
Nearest Airport:
LAX–Los Angeles International Airport (1 mile)
LGB–Long Beach Airport (15 miles)
BUR–Bob Hope Airport in Burbank (30 miles)
Byron Katie has one job: to teach people how to end their suffering. Katie has been bringing The Work to millions of people around the world for more than twenty years through her website (where everything you need in order to do The Work is free), public events, weekend workshops, the nine-day School for The Work, and her 28-day residential Turnaround House program. Byron Katie is the author of three bestselling books: Loving What Is, I Need Your Love—Is That True?, and A Thousand Names for Joy; her other books are Question Your Thinking—Change the World, Peace in the Present Moment, Who Would You Be Without Your Story? and, for children, Tiger-Tiger, Is It True? For more information visit thework.com.