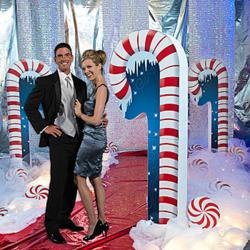 South Whitley, Indiana (PRWEB) December 24, 2012
Shindigz recently asked shoppers, "When Santa comes down your chimney this Christmas, will he describe your behavior at parties this year as being naughty or nice?" Shindigz, a leading, global party supplies company, asked their shoppers this festive question for the past week leading up to Christmas. After thousands of votes were cast, Shindigz found that 53% of people would describe their behavior as "nice" while 46% of people admit to being "naughty". With such a large number of "naughty" responses, Shindigz wonders if Santa will have a short night of gift delivering.
About Shindigz Since 1926, Shindigz, an American owned company located in South Whitley, Indiana, has provided party products for over 23 million special party events. It ships products across the United States and around the world to 59 countries. Shindigz online party supply store provides customers with complete party solutions through the sale of over 34,000 party items and is located at http://www.shindigz.com.