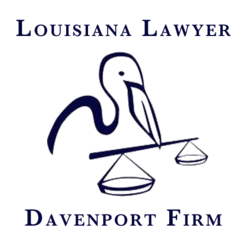 Being arrested and charged with a crime is stressful enough without the permanent effects of an arrest record
Alexandria, Louisiana (PRWEB) December 28, 2012
Arrest records impact citizens in significant areas, such as credit, loans, licenses, jobs, college admission, insurance, housing and eligibility for educational loans. The lasting effects of an arrest record occur whether the arrest resulted in a conviction, acquittal or dismissal of the case. Louisiana law, La. R.S. 44:9, provides hope to those individuals who are forced to the margins of society because of a criminal record.
Arrest records label people as criminals and untrustworthy. These records significantly impact people throughout their lives. Eventually, being labeled a criminal becomes the person's status in society. Arrest records are capable of depriving honest individuals of opportunities.
In Louisiana, an arrest record can either be destroyed or expunged depending on the seriousness of the charge. Further, in some situations, even people who were arrested and convicted can obtain an expungement. Generally, an expungement will remove the arrest record from public view. Under limited circumstances, an arrest record can be totally destroyed. Thomas "Tommy" Davenport, Jr., is dedicated to obtaining expugements for those who are effected by arrest records and he is devoted to seeing major improvements to the Louisiana expungement law.
Thomas "Tommy" Davenport, Jr., was invited to speak at the 2012 Criminal Justice Summit. The purpose of the Criminal Summit was to study the current status of the Louisiana expungement law, consider reforms to it and provide recommendations to the Louisiana Law Institute. During the Criminal Summit, Tommy for uniform expungement forms, reduced court costs/fees, and sought penalties for compensated third parties who disseminate expunged records. Tommy also presented his article, Review and Application of The Louisiana Expungement Statute, to the attendees. Currently, the Law Institute is studying the expungement law.
About Thomas "Tommy" Davenport, Jr.:
Thomas "Tommy" Davenport, Jr., has fought for his clients in criminal defense and personal injury cases in Alexandria, Louisiana since 2002. Tommy has an AV Preeminent™ Peer Review Rating from Martindale-Hubbell® and is a recipient of the 2012 Martindale-Hubbell "Client Distinction Award" for quality service to his clients in a national client survey. For more information about Mr. Davenport and expungements please visit http://www.davenportfirm.com.