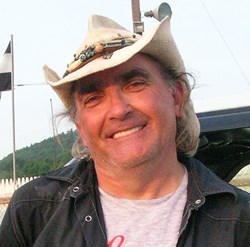 One of the finest American guitar players on the road today...

Savannah Connect
Asheville, NC (PRWEB) December 27, 2012
Eric Sommer and The Solar Flares take nothing for granted.
This singer and guitar player is working harder than ever during the Holiday Season, and brings his show - and bassist Dave the K - to The Root Bar in Asheville on December 29th, 2012. The success of the record release is bringing a lot of national and international attention to this songwriter. Mr. Sommer is a very accomplished songwriter and lyricist and one of the premier acoustic players in the business.
At the Root Bar show Eric Sommer & The Solar Flares will play the songs off their new record RAINY DAY KARMA on December 29th, including the songs RED QUEEN and SUNNY AFGHANISTAN, as well as their acoustic slide version of BROWN BAG AND A BLOWTORCH.

EUROPE, EUROPE is a single off the new record and has generated a lot of interest as well as a certain amount of controversy: the song casts the fall of Europe and the EU as a direct result of embracing the American Cultural Tornado without having the Democratic-style political structures to support it.
SUNNY AFGHANISTAN has been a cult favorite on the college circuit this fall. The song describes a college Ethics professor who gave up tenure and a teaching position at a Mid West College, moved to Kabul, Afghanistan to become an arms dealer as a way to support the innocent Afghan civilians who are defending themselves with whatever they can find. The UN was supplied arms by the US to distribute to the local groups. But instead, the UN kept them and sold them on the black market and pocketed the cash. True story.
There are 11 songs on this new record RAINY DAY KARMA, and they combine all the skills this band has. The record was recorded in Pittsburgh, mastered in Dormaon, PA and vocals were mixed and mastered in Nashville by Jeff Silverman at Pallette Productions.
Eric Sommer has been in the music business and on the national scene for some time - he started in the Boston area and has played with John Mayall, Leon Redbone, Jerry Douglas, Sara Watkins, Chris Smither, Little Feat, Nick Lowe bands Wreckless Eric and Bram Tschaikovsky, Dead Kennedys, Buddy Guy, Randy Hanson, David Bromberg... to name but a few. He has an on-going electronic music project with The Wholeheart and interests in a number of folk and film festivals nationally.
For Music Samples and additional schedules please visit CDBaby or Eric Sommer online or contact him at eric(at)ericsommer(dot)com or call 202-255-1995. Additionally, you find Eric Sommer on Facebook under ERICSOMMER MUSIC..
Eric Sommer is represented by Clyde is Thinking, and PR programs are managed thru MTGNY; Clyde is Thinking provides management and scheduling and tour support