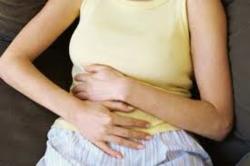 possible risks to health include kidney failure, low red blood cell count, inflammation of the digestive tract, irregular heartbeat
San Diego, CA (PRWEB) December 26, 2012
AttorneyOne.com, a recognized authority on law, informs on the latest news concerning Prilosec: On October 19th, 2012, Health Canada warned on interaction of PPI drugs (including Prilosec) with methotrexate that may lead to serious Prilosec Side Effects. Prilosec is a proton pump inhibitor (PPI) prescribed to treat acid reflux, stomach ulcers and other conditions.
As Health Canada indicated, the possible risks to health include kidney failure, low red blood cell count, inflammation of the digestive tract and irregular heartbeat, among others.
On February 8th, 2012 the U.S. FDA issued a warning that proton pump inhibitors (PPIs) - including Prilosec - might increase the risk of Clostridium difficile–associated diarrhea (CDAD) and lead to severe intestinal problems.
AttorneyOne.com can provide simple solutions including how to get in contact with legal counsel easily and inexpensively in case of Prilosec severe complications. Sean Burke, director of Media Relations for AttorneyOne.com, adds that the relevant information illustrates the existence of alleged threat from Prilosec. "For that reason", he continues, "our focus should squarely fall on getting the word out and assisting people in finding the right legal assistance."
On January 31st 2012, the British Medical Journey published a study revealing that postmenopausal women are at a 35% increased risk of hip fractures if they regularly use proton pump inhibitors (PPIs) which includes Prilosec, and that risk increases to more than 50% among women with a history of smoking.
According to court documents, on December 1st, 2011, an Arizona woman filed a product liability lawsuit in U.S. District Court for the Northern District of California (case no. 3:2011cv05775) against the makers of several popular heartburn drugs, including Prilosec, alleging that use of the medications caused her to suffer multiple bone fractures.
AttorneyOne.com has further information on Prilosec lawsuits including how to get in contact with legal counsel.
Headquartered in San Diego, CA Attorney One was founded in 2004 and is not a law firm. They offer a nationwide legal service which helps consumers find the best representation for their legal needs. You can learn more about Attorney One at our website http://www.attorneyone.com. You can also find us on Facebook at http://www.facebook.com/AttorneyOne. Checkout earlier news from us at http://www.prweb.com/releases/2012/12/prweb10268821.htm.