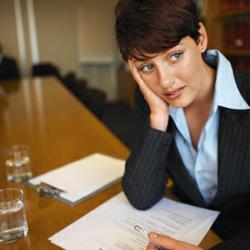 Avoid disappointment. Seek out qualified and licensed professionals.
Detroit, MI (PRWEB) December 27, 2012
The term "loan modification" is well known due to the financial crisis since 2007. It seems these days that everyone knows some homeowner that has secured a home loan modification. But many homeowners are just as unsuccessful in obtaining a home loan modification. The loan modification process itself is complex according David Soble, Managing Attorney at financial and legal services firm, Proven Resource. Soble, a real estate and finance attorney of 23 years cautions, "the process has far -reaching financial and legal consequences if not secured timely and properly."
The definition of a loan modification seems simple enough. It's when a lender changes terms to an existing loan to accommodate a homeowner's inability to meet a monthly housing liability. Here are six important items that Soble advises homeowners when seeking a loan modification:
1. Be prepared by being organized. Banks and lenders are not legally required to provide a mortgage loan modification. Rather they underwrite a request based upon loan investor guidelines. Similar to underwriting a loan request, homeowners will be asked to provide financial and employment information to obtain a modification. They work on tight timelines and are often unable to accept documents past investor deadlines. Therefore, make every attempt to provide requested documents timely and in an orderly fashion. Retain fax transmission forms, or delivery receipts.
2. Know when to seek help. Be prepared to expend a lot of time to obtain a modification. "It's almost like having a second job" says Soble, "And it can be very frustrating." This drives people to seek last minute help most often in the wrong places. At the very least, consult with a verified professional early on in the process.
3 Avoid Scams. Unfortunately, there are bad people who take advantage of financially distressed individuals. To avoid disappointment, understand the following:
a. There is no such vocation as a "foreclosure expert." While a real estate agent or title agent may say they understand the foreclosure process, unless they are a real estate attorney, they cannot give legal advice. Non-attorneys often stray into areas reserved for the practice of law, and tend to make matters worse for their clients.
b. Never sign a deed over to any "expert". This should serve as a warning sign. Contact an attorney or the state's Attorney General. Most importantly do not sign any paperwork without reviewing it and understanding its provisions. Definitely do not sign any documents that are blank. That's how people get into further trouble.
c. Research is important. Investigate the qualifications of the person or company allegedly offering help. There are a number of government agencies available to help. Research them and then contact them first. Verify licenses with the state. Real estate agents, mortgage brokers, finance companies, title agents and attorneys, must all be licensed.
d. Intelligently consider alternatives. Automatically filing for bankruptcy is a poor plan. Seek out several professionals who can discuss bankruptcy alternatives and help weigh the pros and cons of any legal action.
4. Know when to move on. Understand and be alert of the inherent conflicts of interest in the home loan modification business. Mortgage brokers and bank employees work for the lender. But for processing paperwork for underwriting, they are unqualified to help in a situation beyond the requested modification. The real estate agent benefits only from selling a home. The bank employee shuts off their computer at the end of the day. Time is not on a homeowner's side. Don't wait too long for assistance. Consult with other independent professionals is there is "radio silence".
5. Loan modification agreements are complex. Seek out a qualified attorney to review the documents. Only licensed attorneys who practice real estate law, understand the nuances of contract law, mortgage law, real estate law, or finance law. Remember, each loan modification is unique. Forget about what happened to a friend or family member's situation. There are too many changing variables that may not apply to another homeowner's circumstances.
6. Be honest. Intentionally filing misleading or inaccurate information with a bank in order to achieve a modification, is considered fraud. Information filed in a bankruptcy needs to be consistent with that filed with the bank earlier. Sure, it is important to save one's home, but it is not worth committing mortgage fraud over it. Honestly consider what is affordable when working to save a home. If "down-sizing" is in order, then hire a good real estate agent.