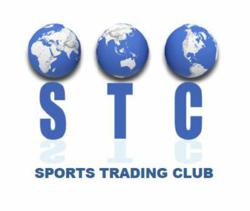 Forget the stock and futures market, there is more truth and transparency in sport and prediction trading
(PRWEB) December 26, 2012
Getting rich has always been, and always will be, a popular human endeavor, a dream everyone pursues for one reason or another. After being picked by one of the world's leading economists as the rising star to follow in 2013, The Sports Trading Club explains how its policy of making others rich first, works.
Some pursue this dream the company builder way, setting up large hierarchical organizations and having people work for them: making themselves rich by making others poor.
And others, such as the highly successful Sports Trading Club, pursue this dream the business builder way, setting up business networks and having people work with them as partners, sharing the rewards from the discovery and exploitation of new business opportunities: making themselves rich by making others rich.
The Sports Trading Club's Operations Manager, Mr Howard Robin outlines six simple rules for becoming rich by making other rich:
Rule 1: Have a Vision
Have a clear vision, a set of ultimate goals you want to reach, an idea of the contribution you want to make to people's lives; and a set of basic values to rule your behavior and your relations in pursuing these goals. Making money should be the end, not the cause of the business you want to be in.
Rule 2: Share the Vision
You cannot reach your vision alone. You must share it with others who are willing to walk down the same path as you. Some will walk at the same pace, staying next to you. Others will walk at a slower pace than you and be left behind. And a third group will walk faster than you and get ahead of you. But you should all remember that you walk towards the same destination.
Rule 3: Execute
Keep your sight on the dream, the business you want to build, and get the job done. Develop a network, a form of collective entrepreneurship that allows you and your associates to nurture and grow your business.
Rule 4: Lead by Inspiration
Never become complacent with what you have accomplished in the past. Always persuade and inspire your associates, serve as their role model and mentor to help them overcome the many hurdles of building a successful business.
Rule 5: Train and Support
Constantly train and support your associates. Train them on new products and new technologies, and on emerging trends. Support them with state-of-the art logistics and business practices that create the right mid-set, the morale for remaining focused and executing the business.
Rule 6: Share the Wealth
Share the rewards with those who are prepared to share your dream and contribute resources and energy to it.
According to Mr Robin, business builders are like community leaders.
"They begin with people, vision, and relationships and advance with the creation of an organization and the shaping of a strategy," he said.
"But unlike conventional community leaders who offer people charity and philanthropy, business builders offer choice and opportunity –Choice about what to do with their lives, and opportunity to better their lives."