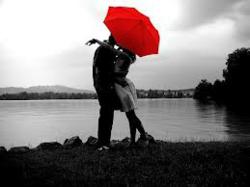 San Diego, CA (PRWEB) December 27, 2012
The iDreamofU® (IDOU) dating blog, Dream Buzz, offers dating insights to help singles find the person of their dreams. The New Year is here and people are deciding how they and their lives can be improved. If a resolution is to fall in love, online social dating site IDOU offers assistance.
Before singles can find their "dream person", they have to make sure they are the person someone will want to meet. IDOU suggests that love seekers self-reflect and feel good about themselves, release any baggage and lose negativity.
Once self-reflection has occurred, action can be taken. Several of the five action steps online social dating site IDOU suggests are to engage with others more frequently, broaden the pool of meeting opportunities and to step outside of a comfort zone and type.
"Resolve to Meet the Person of Your Dreams−With Self-Reflection, Determination and 5 Action Steps" provides helpful guidance for anyone looking to find love in 2013.
About IDOU
Online social dating site IDOU members can visually create a near-lifelike image of the person they would like to meet (Dream image). The IDOU software then matches the Dream image, along with responses to the traditional demographic and relationship questions, to members on the site.
IDOU is a new entrant into the free online dating market; a market that is estimated to be in excess of $1 billion. The core differentiating factor between IDOU and all other dating sites is that an IDOU site member builds a visual version of the person he or she would like to meet by selecting an ethnicity, a preferred facial structure along with eye, nose, mouth and hair shapes. Since visual attributes are only part of a member's created profile, responses to the more standard demographic and relationship questions also play a significant role in the matching algorithm.
There is also a non-dating component to the site. Anyone visiting the site can create a person's image just to experience the site.
Launched in April, 2012, IDOU provides an innovative, game-like, and first-in class approach to online social dating for 18-50 year olds in the United States. All services on IDOU are currently free. IDOU will focus on the use of its website and mobile application, as well as other planned applications, to create an online and social dating market niche.