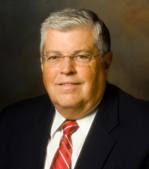 Noblesville, Ind. (PRWEB) December 28, 2012
Rich DeHaven, President & CEO of Aspire Indiana, has been named a Hero for Recovery by Mental Health America of Indiana in partnership with Choices. This annual award recognizes those who are committed and dedicated to the promotion of recovery for those who are severely and persistently mentally ill.
DeHaven, nominated by his peers and selected by the staff at Mental Health America of Indiana, stood out among other nominees because throughout his career, he has championed initiatives that help consumers in their journey to recovery from mental illness. His effectiveness as a leader is a direct result of his compassion and vision.
DeHaven received his award at the Heroes for Recovery Awards Luncheon on December 14, 2012.
Aspire Indiana is a private, nonprofit organization that provides therapy, recovery, housing, and employment services to people living with behavioral and mental health disorders, addictions and substance abuse. Aspire offers services to families and individuals of all ages at eleven locations conveniently located throughout Central Indiana, including Madison, Hamilton, and Boone, Counties and Washington and Pike Townships in Marion County.
For more information on Aspire Indiana, visit http://www.AspireIndiana.org.