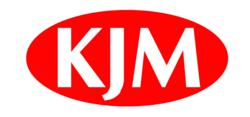 web traffic up 96%
(PRWEB UK) 27 December 2012
Hampshire based KJM Windows & Conservatories has seen a 96% increase in web traffic, when comparing 2011 with 2012. This has resulted in increased sales for the companies comprehensive range of windows, doors, conservatories and solar PV panels.
KJM's Managing Director Mark Pearce said "We have invested a lot time to improve our website, this has increased the reach of our customer base in southern England and is providing increased leads within a very competative market place. Our nomination as a G11 finalist and the introduction of triple glazing has helped improve our reach and image as one of the best in the south of England. The importance of the web cannot be underestimated and monitoring traffic sources is very important. This year to date we had 29,340 visits to our website."
KJM use Google Analytics to monitor web-traffic and the world wide web for their press release's. The vast majority of traffic is from the UK, but the company even received an enquiry from the Cook islands for the supply of ceiling fans from their conservatory range.