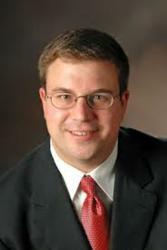 "We are pleased to welcome David to our board," said Board Member Marianne Garvin, President & CEO of CDCLI.
Centereach, New York (PRWEB) December 28, 2012
Community Development Corporation of Long Island (CDCLI) announces the election of David Calone, President and CEO Jove Equity Partners, to the organization's board of directors.
Since 2008, Calone has also served as the Chairman of the Suffolk County Planning Commission where his accomplishments include spearheading the Long Island Unified Solar Permitting Initiative for which Suffolk County was awarded a National Association of Counties' 2012 National Achievement Award.
"We are pleased to welcome David to our board," said Board Member Marianne Garvin, President and CEO of CDCLI. "His election brings a focus that is both localized and regional in scope, thanks to his ample experience in planning, land use and the private sector."
Added CDCLI Board Chair James Coughlan, "David is one of the most respected individuals in his field and an excellent business leader. He will be a tremendous asset to the board of directors and Community Development Corporation of Long Island."
Setauket-based Jove Equity Partners LLC is a venture capital firm that invests in the internet, software, digital media, energy, real estate and health care industries. Calone serves as a director of nine privately-held companies located throughout the country and is a co-inventor on twelve issued U.S. patents relating to internet messaging and to optimizing medical treatment based on comparative treatment effectiveness data.
Additionally, Calone is on the board of Accelerate Long Island and the United Way of Long Island, and is a co-founder of the Long Island Emerging Technologies Fund, which creates and provides seed funding for early stage technology companies on Long Island. He has also served as a founding mentor for the Techstars' Patriot Boot Camp which helps veterans from around the country start technology-based businesses. An honors graduate of Princeton University and Harvard Law School, Calone is an accomplished attorney. While at the U.S. Department of Justice in Washington, he received national recognition for his role in the Sept. 11th-related terrorism prosecutions.
About Community Development Corporation of Long Island
CDC of Long Island is a not-for-profit organization that supports Long Islanders pursuing their housing and small business dreams. Since its inception 41 years ago, CDC invests its resources, talents and knowledge in households, small business and communities assisting more than 93,000 Long Islanders and investing 806 million into their communities. Last fiscal year alone, CDC served more than 17,000 Long Islanders investing nearly $85 million into their communities. For more information, please visit http://www.cdcli.org. Friend us on Facebook at http://www.facebook.com/cdcoflongisland and follow us on Twitter @cdclongisland.