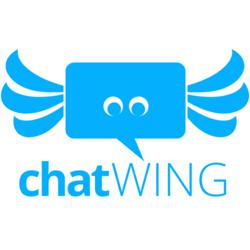 Miami, FL (PRWEB) December 29, 2012
Communities for females are now growing along with thousands of other niches all over the World Wide Web. Female-oriented communities include women empowerment, seduction tips, relationship advice, female fashion, and even kid care. To help women gather more information about these communities, the Chatwing team has launched a chat widget capable of global communication. Chatwing's chatroom widget can be installed to any website or blog.
The Chatwing chat software can be installed in swift and easy steps. These steps usually take only few seconds, depending on the preferences of the user. First, the user must register her website's domain name. After that, the user can now access the dashboard and start a detailed customization process. Chatwing app allows multi-color setup, unique border designs, image upload option, and even MP3 song link setup. An easy word filter setup has also been included to empower professionalism.
Chatwing's chat software can also serve different purposes such as online marketing, lead tracking, and even branding. This rate of versatility has contributed to Chatwing app's overall rank, making it one of the most useful website enhancement tools of today. Niche website owners also used the Chatwing chatroom to connect with many people at any given time.
The Chatwing chatbox was praised by many individuals from different online sectors. Most of their praises revolve on the chat platform's speed, efficiency, and wide range of customization options. Aside from praises, Chatwing's developers have gathered feedbacks which can be used as templates for new developments.
About Chatwing.com
Chatwing.com specializes in the new field of website chat. Over years, the Chatwing team has introduced live chat widget for hundreds and thousands of blogs. The Chatwing application bridges people from many parts of the world, creating global synergy through the Internet. The shout box can be installed in just seconds, and it can be used for varying purposes such as leisure and Internet marketing. It also allows a user to customize the size, color, and name of the widget.