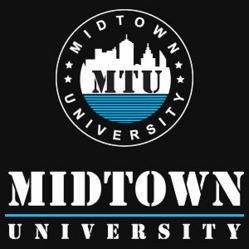 (PRWEB) December 27, 2012
Midtown University's semi-annual assessment reveals that student applications from the MENA region is 41% of total applications received. Most of these students apply with the intent of benefitting from the University's various fee reduction plans as well as many other student advantages. In an effort to relieve & recognize MENA students with a keen interest in earning globally recognized degrees, the University has announced Three Exclusive Scholarship Plans.
Students from the MENA region are eligible for the University's 75% scholarship on all study programs in ten renowned and six exclusive schools. So while having applied from the Middle East a student automatically gets 75% scholarship, by declaring their prior academic achievements – of having scored 3.50-4.00 CGPA, they can further exceed their scholarship and earn their degree at absolutely no cost.
"As the world is rapidly evolving into a global village and products & services coming from diverse parts of the world are becoming easily accessible throughout the globe, the education sector is no different. Today a student does not have to worry about his region's limited choices in his preferred field of studies as he can find his chosen major and study program online offered by numerous authentic universities that's recognized worldwide. The only problem that he might have to face however is on financial lines as clearly the affordability of the same study program would vary for him as opposed to his counterparts applying from first world nations." Said Mark Bayer, communications director at Midtown University.
A large number of the MENA region students are opting for online education at Midtown University due to its international recognition and acceptance. Online universities like Midtown not only allow students of the MENA to earn an international degree, but also encourage them to study from anywhere—from their homes, workplaces, etc., thereby tremendously cutting down on travel, accommodation and living costs incurred abroad,. "Midtown University's generous 50 - 75% scholarship is indeed a lifetime opportunity which MENA students should take advantage of," added Mark Bayer.
About Midtown University
MTU is a leading online University committed to providing high-quality education to students around the globe. Its vibrant and diverse community consists of 6,000 undergraduates, 2,000 online graduate students, with almost 700 faculty members providing the largest number of fully accredited programs in 16 diversified field of study. The commitment to providing education excellence is achieved through valuable partnerships with renowned academic, corporate and educational experts.