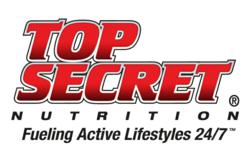 Top Secret Nutrition is the second best supplements brand in the world according to Stack3d
Miramar, Florida (PRWEB) December 28, 2012
Top Secret Nutrition has grown rapidly since its inception on January 1, 2011. The company prides itself on innovation, the quality of its products and the relationships it has built with its retailers, consumers, suppliers, employees and all other stakeholder groups. It is with great pride that Top Secret Nutrition announces the recognition it just received from Stack3d.com, one of the most respected international sources for information about the nutritional supplement industry. Stack3d.com maintains a very relevant news feed that keeps up with the top brands in the industry and constantly performs independent product reviews.
Stack3d stays on top of the supplements market by reviewing the performance and products of hundreds of companies in the industry. The significance of being selected as the number 2 supplements company in the world in 2012 by Stack3d cannot be understated.
"A year ago no one had heard of Top Secret Nutrition. Now, there is not a week that goes by without a special, deal or bonus buy going off somewhere. They may have been relatively quiet over the past few months but in the first half of the year we all witnessed the sudden rise and explosion of what has become the household name for weight loss supplements." Stack3d.
"Regardless of what Top Secret does next, they have done what most new entrants dream of doing. In one year the brand has made a name and spun a web across an entire market. The range they offer teamed with the specials they throw out, is next to unbeatable. A few more eager followers and commonly purchased innovations, and Top Secret will be a name you won't be able to stack without," Stack3d.
For the complete article announcing the award please visit: http://www.stack3d.com/2012/12/2012-stack3d-awards-top-brands-2-top.html.
About Top Secret Nutrition:
Top Secret Nutrition is a developer and marketer of high-quality nutritional supplements with the purpose of "Fueling Active Life Styles 24/7" and is considered a leader in sports nutrition, general heath and weight management supplementation. The company currently has over 40 products spanning across the three supplementation segments. These products are widely available in the United States at some of the most relevant retailers such as Bodybuilding.com, GNC, Vitamin Shoppe, and Vitamin World. The products are also distributed to a wide network of retailers by Europa Sports, Select Nutrition Distributors, and the Chiropractor's Buying Group. Top Secret Nutrition's products are increasingly available in international markets.
Top Secret Nutrition is based in Miramar, Florida. All of its products are manufactured in the United States using Good Manufacturer Practices (GMP) certified labs. For more information or to schedule an interview, please contact Tom Richardson at (954) 496-9600 or tom(at)topsecretnutrition(dot)com.