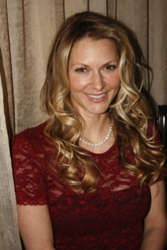 Dallas, TX (PRWEB) December 27, 2012
Dallas-based Healthcare Debt Collections Agency Debt M.D., the only medical debt collection agency known to be owned and operated by a practicing physician, has added a practicing nurse to its executive team.
Tiffany Manning, RN, will serve as Debt M.D.'s new Public Relations Director, according to Founder Dr. Hubert Fu.
"We are so glad Tiffany has joined the Debt M.D. family and our executive team," said Fu, a practicing anesthesiologist based in Dallas-Fort Worth. "As a registered nurse, she brings many years of valuable experience in patient-provider relations and healthcare delivery that puts her in a unique and advantageous position to promote Debt M.D. to the general public and to our clients."
Manning has worked in the healthcare industry for the past 12 years. Her work as a Registered Nurse includes experience in specialty units such as Oncology, Emergency Room, and most recently in Post Anesthesia Care. Manning also gained certification in chemotherapy drugs, allowing her to work with oncology patients, and has maintained her ACLS and PALS certification in order to maintain the ability to work in high acuity settings.
"I am extremely excited about becoming a part of Debt M.D.," Manning said. "I'm honored to have been invited to join the company and look forward to promoting Dr. Fu's vision for patient-centered healthcare collections. I understand how critical the patient-provider relationship is for not only a successful business model, but also successful healthcare delivery."
Added Fu: "Few people understand a patient's needs and concerns better than an RN, and that's why we were delighted Tiffany agreed to join our team. Her ability to draw on her own experience and articulate the challenges patients and providers face during the collections process is going to be an invaluable resource for both our clients and the general public."
ABOUT DEBT M.D.
Founded by Dr. Hubert Fu, Debt M.D. is a healthcare debt collections agency based in the Dallas/Fort Worth that serves healthcare clients across the U.S.