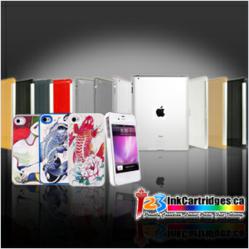 Montreal, Quebec (PRWEB) December 27, 2012
After 123inkcartridges.ca began adding Smartphones to their product list, they found out that customers also needed a wide variety of accessories to get the greatest benefit out of their devices. For this reason they continue to add products such as the iOttie Easy One Touch Universal Car Mount Holder for the iPhone 4 and 5 Smartphone. The company continues to expand its product inventory to include such useful items in an attempt to meet customer demands. This addition, like their other products, is reasonably priced and easily ordered by customers.
The iOttie Car Mount Holder is designed of the highest quality materials and mounts easily on the dashboard or windshield of the vehicle. It is designed to hold the Smartphone so that the consumer can keep their hands on the wheel for safety's sake. It is easy to install and uninstalls with the simple click of a button. 123inkcartridges.ca has recently added this useful car mount to their expanding line of iPhone accessories.
The Canadian based company continues to add useful gadgets to their constantly expanding product list. The entire line of products including Smartphone accessories can be viewed on their site: http://www.123inkcartridges.ca. The site is easily navigated so that consumers can find the products that they need. Their professional customer service representatives are available to help consumers locate and order the products they are looking for or answer any questions that might arise.
About 123inkcartridges.ca
123inkcartridges was founded with the intent of providing high quality products to consumers at prices that were reasonable and affordable. When the Canadian based online supplier was established they specialized in toner and ink for printers. Because of their high quality products they soon became the number one online resource for these types of items. In an attempt to meet the growing needs of their expanding customer base, they added computer related products. Presently they continue these expansions with various accessories for technological devices. The full line of products can be viewed at http://www.123inkcartridges.ca, which is their official site from which products can be ordered.