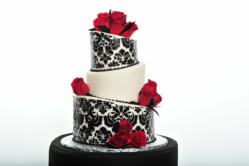 Got Cake?
Las Vegas, Nevada (PRWEB) December 27, 2012
Decorating a cake with sugar flowers adds color and a sense of unique beauty that is not readily obtained otherwise. Please watch this Sugar Flower Tutorial for an opportunity to learn how to make roses and sugar flowers easily and successfully. Discover how to twirl the base while adding more whipped cream frosting to create the sugar flowers.
It is important to use a strong base to provide firm support for the decorative petals of the flower that will be added. When the core base is straight, it offers the support needed to create a beautiful flower. While level of skill will determine the ultimate beauty of the floral creations made of sugar, the amount of care and patience that used while designing the flowers will assist in making creations that portray realistic beauty. After practice and enhancing the sugar artistry skills, the floral creations will begin to resemble fresh, sweet-smelling flowers.
It is equally important to carefully space out the petals for the flowers, ensuring a delicacy and beauty for the final creation. Be careful with spacing so that one does not create a knotted look with the petals falling all over each other or looking asymmetrical.
One will use different bases or cores to create each sugar flower. The flat top core is designed to allow the creation of flowers that do not need a strong base for either design purposes or support. The conic core, which features a pointed base, allows one to create a strong vase upon which one will add petals, one-by-one as one carefully stacks the petals around the core and onto the base.
Creating white flowers and adding the color to the center is an easy way to create an attractive Wedding Cakes. Once the sugar flowers are completed, simply take them off carefully and place them to the side until ready to use.