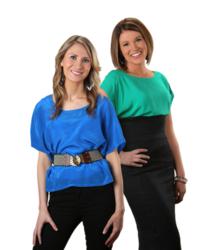 Boise, ID (PRWEB) December 26, 2012
It's the thought that counts. Gift cards are a hot holiday item, and while many recipients will eagerly hit their favorite stores and restaurants to use those cards, others will wonder what to do with a card that is unwanted. Family finance and frugal living experts Heather Wheeler and Joanie Demer of TheKrazyCouponLady.com offer suggestions on how to make the most of gift cards.

When possible, register gift cards at the retailer's website. Some retailers offer benefits for registering gift cards (Starbucks offers free birthday drinks, for example). Another benefit: Many businesses replace cards that are lost or stolen if they have been registered first.
Sell unwanted cards on exchange sites. Use a trusted site such as Cardpool.com, GiftCardGranny.com, Giftcards.com, and Plasticjungle.com to sell unwanted cards. Be aware that these sites pay a percentage of the card's original value (Gift Card Granny pays up to 94 percent, for example). These sites can also be used to purchase cards at discounted prices.
Stay updated on the retailer or restaurant where the card will be used to make sure they aren't facing bankruptcy or closing in the future. Visit ScripSmart.com to learn more about gift cards that are at risk.
Avoid auction sites. There is a risk cards on these sites have been lost or stolen.
Make the most of discounts. Use cards to buy merchandise when it is on sale and combine with coupons to stretch the value further.
Look for promotions offering store gift cards with qualifying purchases. Use a gift card to purchase items during store promotions that reward shoppers. For instance, Target often offers gift cards for specific purchases (a $5 Target card when purchasing three specified items, for example).
Always read the fine print. Look for hidden fees, reductions in value, replacement policies (if cards are lost or stolen) and cash back policies.
To find the latest coupons and sales, along with other frugal living tips, visit TheKrazyCouponlady.com.
Heather Wheeler and Joanie Demer, founders of TheKrazyCouponLady.com and authors of Pick Another Checkout Lane, Honey! are money saving, bargain shopping and frugal living experts. With their knowledge and savvy, they've sold over 50,000 books, generated 2 million unique viewers per month at http://www.thekrazycouponlady.com, and garnered 730,000+ Facebook fans and 26,000 Twitter followers.