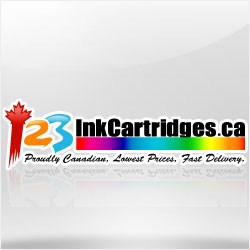 Montreal, Quebec (PRWEB) December 31, 2012
Recently, the online printer and computer store 123inkcartridges.ca announced the addition of new products for customers. The Cisco Linksys Wireless USB Adapter will make it easier to access the internet when needed. The device which was just added to the product list will help convert a computer or other device to a wireless device. The product was added for customers who need a quick and easy way to connect a laptop or desktop computer to a wireless network. This addition is yet another successful attempt by the company to rise to meet the growing needs of their clientele.
Just like the other items offered through the online resource, 123inkcartridges.ca, the USB wireless adapter is of the highest quality. It will provide a reliable and clear reception and up to 300 Mbps data transfer rated. By offering this high tech product, the company is recognizing the need their customers have of having the internet available at any time. It is a growing necessity in consumer's lives and 123inkcartridges.ca not only recognizes the need, but is attempting to provide the perfect solution.
The Cisco Linksys Wireless USB Adapter is just one of the latest products that the company has added to its growing inventory. The Canadian based company has a vast line of products all geared to meet the growing demands of consumers. There expansive product line can be viewed online at: http://www.123inkcartridges.ca. The site is set up so that it is aesthetically appealing and easily navigated. The company aims to meet customer's needs by offering this type of high quality product at a price that can be afforded.
About 123inkcartridges.ca
The Canadian based company first began as an online printer resource which offered printer related products like ink and toner. They soon began to grow and expanded to include computer related products and accessories. More recently due to growing customer demand, the company began to offer more accessories and products associated with the many different types of technological devices that are common needs for everyday life. Their site http://www.123inkcartridges.ca continues to offer customers high quality products at reasonable prices that they can afford.