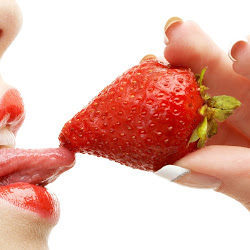 We are here to please your every needs!
Houston, TX (PRWEB) December 27, 2012
YourPleasurableSecrets.com has recently expanded its inventory stock of adult sex furniture. The New Year is just around the corner and everyone is writing down their New Year's resolutions. Maybe one of those should be to try something new sexually with the significant other. Try a introducing an adult oriented furniture to add variety to that intimate moment between both parties.
YourPleasurableSecrets.com carries a variety of adult oriented furniture that range for the novice to individuals who are well versed in using sex furniture. There is furniture that helps with introducing new sexual positions or others that are used for bondage practices. There are numerous sexual positions partners can attempt. But, some of them are never attempted because they are either too difficult, create too much pain that it is not enjoyable or the partner tires out too quickly because the position requires a lot of strength to sustain the position.
Adult oriented furniture allows the partners to experience different positions because it either helps relieve the pressure and stress that the person may experience or make the normally difficult sexual position easier to perform. Therefore both partners can experience the full pleasure that the new position creates and the partners can sustain it for longer periods.
Here are some adult sex furniture products that can be found at YourPleasurableSecrets.com.
Fetish Fantasy Spinning Fantasy Swing (SKU: PD2121-23)
Difficult sexual positions are no longer exclusive to the athletic and sexually gifted. Now any couple can perform the most difficult, most stimulating sexual positions ever imagined and reap the benefits and pleasures they arouse! Enjoy weightless sex in unlimited positions and explore the deepest fantasies with this incredible Spinning Fantasy Swing. Perfect for lovers of different sizes, the Spinning Fantasy Swing easily adjusts to any height or angle, saving the partners from contorting their body in uncomfortable positions that interfere with each other's arousal. Unlike ordinary stationary swings, the Spinning Fantasy Swing rotates 360 degrees, allowing partner to spin freely increasing the range of motion. Twist, twirl, and try new positions that were never thought possible. The unique swivel clip connects to the torsion spring and swing frame, turning the fantasy swing into the ultimate bondage accessory.
Fetish Fantasy Inflatable Bondage Chair (SKU: PD2104-00)
Want to try something different? Can't find a place to tie the significant other up? Look no further, the incredible Fetish Fantasy Bondage Chair will fulfill all the dreams! The chair is designed to be the perfect inflatable chair that features 6 Velcro restraints and breaks down for easy storage in the drawer, closet or under the bed. With just a few pumps, the significant other is at your mercy while they're bound by their wrists, arms and ankles. The sleek vinyl restraints easily adjust to fit most sizes, while the heavy-duty seat provides plenty of support.
Fetish Fantasy Inflatable Position Master (SKU: PD2173-00)
Indulge in the wildest fantasies with this Inflatable Position Master. The slanted, flocked design allows the partner to relax in any position without sliding off, while the EZ-Grip love handles are perfect for maintaining difficult positions without losing your rhythm. The air seal valve makes inflating the wedge a snap, and when the fun is over, simply deflate the Position Master and it's ready to go where anywhere. It's perfect for those romantic getaways and no one will know what is in the bag! Do it all with greater ease, no matter what position. And lubricant doesn't even show up on the surface making it easy to clean.
Fetish Fantasy Sex Stool (SKU: PD2198-00)
Take the strain off the thighs and enjoy weightless sex, bounce up and down on the significant other with ease, and try new positions and enjoy moves that was never thought were possible! The Fetish Fantasy Sex Stool is designed to play hard, holds up to 300 pounds and is constructed with a heavy duty tubular steel frame. The seat is flexible, easy to clean, and made from high-strength TPU. The opening in the seat's center allows the partner to get closer and go deeper than ever before, for maximum penetration and maximum pleasure! Best of all, it's discreet enough to pass as a normal chair or stool in the bedroom. Be creative, explore new techniques, and do it all with greater ease!
About Your Pleasurable Secrets
Launched on July 2012, is an adult retail shop that offers 70,000 adult products at great affordable prices.