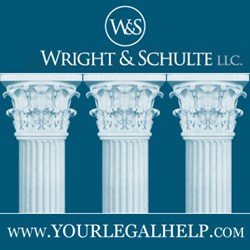 Wright & Schulte LLC, is dedicated to helping those injured by Skechers Shape-Ups receive the compensation they deserve. Call 800-399-0795 or visit www.yourlegalhelp.com today for a FREE consultation!
Columbus, OH (PRWEB) December 27, 2012
The experienced product liability attorneys at Wright & Schulte, LLC have filed a Skechers lawsuit on behalf of a man from Springfield, Louisiana alleging that his regular use of Skechers Shape-Ups resulted in five bulging discs in his lower back and his severe back injuries caused him to lose strength in his legs. Filed on December 15, 2012, this case (Case No. 3:12-cv-00838-TBR) names the defendants to be Skechers, U.S.A., Inc., Skechers, U.S.A., Inc., II and Skechers Fitness Group, all of which are based in Manhattan Beach, California. Similar to previous Skechers lawsuits, this case has been filed in the United States District Court of the Western District of Kentucky, Louisville Division (MDL 2308).
Wright & Schulte, LLC - fights for consumers who have sustained serious injuries after using defective products. The Skechers attorneys at Wright & Schulte, LLC are experienced at successfully going up against large corporations. They encourage those who believe they have been injured due to use of these toning shoes to speak with our knowledgeable Skechers lawyers by visiting yourlegalhelp.com or by calling 1-800-399-0795 now.
According to court documents, the plaintiff purchased three pairs of Skechers Shape-Ups in 2009 and 2010 and after regularly wearing these Skechers toning shoes for two years, the plaintiff began experiencing severe lower back pain and decreasing strength in his legs allegedly due to Skechers toning shoes. Upon visiting a physician and undergoing an MRI, the plaintiff was informed that he had five bulging discs in his lower back and that his injuries would require surgery.
Court documents state that the fundamentally precarious rocker-bottom design of Skechers toning shoes caused the plaintiff's injuries. They also allege that the manufacturers of these shoes did not perform any safety testing even when consumers had suffered from Skechers injuries and that the Skechers corporations never warned the public about the possibility of injuries associated with these toning shoes.
Additionally, court documents cite an independent study conducted by the American Council on Exercise (ACE) at the University of Wisconsin. This study, which was analyzed whether toning shoes have health benefits greater than standard sneakers, found that, "there is simply no evidence to support the claims that these shoes will help wearers exercise more intensely, burn more calories or improve muscle strength and tone." http://www.acefitness.org/getfit/studies/toningshoes072010.pdf
About Wright & Schulte LLC
Wright & Schulte LLC is dedicated to the belief that America's legal system should work for the people. The attorneys of Wright & Schulte LLC stand up for the rights of people who have been injured or wronged and fight tirelessly to ensure that even the world's most powerful corporations take responsibility for their actions. If you're looking for a law firm that will guarantee the aggressive and personal representation you deserve, please do not hesitate to contact Wright & Schulte LLC today. Free case evaluations are available through yourlegalhelp.com or by calling 1-800-399-0795.
Contact:
Wright & Schulte LLC
812 East National Road
Vandalia, Ohio 45377
1-800-399-0795