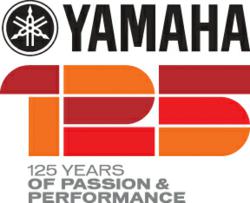 "Not only do we service end-users, but we also provide deeply integrated, free web tools to dealers," said Jeff Hawley, Director, Customer Experience Group, Yamaha Corporation of America. "That attention to dealers helps set Yamaha apart."
BUENA PARK, Calif. (PRWEB) December 27, 2012
Yamaha will celebrate its 125th anniversary in grand style with new apps and technologies introduced for the first time in the United States at the 2013 NAMM Show, the premier musical instrument trade event in North America, held in Anaheim, California, January 24-27. At its core, Yamaha, the world's largest musical instrument manufacturer, is also a technology company that pioneered the broadcast of streaming video and the deployment of useful apps at the NAMM Show.
At the 2013 NAMM Show, Yamaha will introduce a major update to The Hub (The Hub of All Things Yamaha), the central portal for delivering audio and video podcasts, on-demand videos and live broadcast video streams, combining a vast mobile-optimized video library with Yamaha's social media outlets and blogs. The new Hub will bring together live video feeds from the booth and events at NAMM, in addition to photos, social content and on-demand videos. The site will also present multiple HD live broadcast stream feeds via the NewTek Tricaster, a mobile video production unit that fits on a desktop.
Yamaha will also introduce the U.S. debut of INFOSOUND at the 2013 NAMM Show, which transmits digital information as sound signals at frequencies that are almost inaudible to the human ear. The system will send URL information codes directly to mobile devices. INFOSOUND technology is applicable in a wide range of fields. Customers within a speaker's range will be able to receive coupons, access e-commerce sites or receive services enabling them to do their shopping. At the 2013 NAMM Show, new Yamaha smartphone apps and INFOSOUND will allow visitors to explore the Yamaha exhibit like never before. In addition to new products, Yamaha will be displaying over a dozen rare historical instruments and, similar to guided audio tours made popular by museums, INFOSOUND will deliver special audio and video segments directly to mobile devices.
In conjunction with its 125th anniversary, Yamaha has also instituted the Yamaha My Rewards program, consisting of a series of sweepstakes and prize giveaways that engage contestants rather than just handing out prizes to randomly chosen winners. Eligible 2013 NAMM attendees (U. S. residents over age 18) can earn virtual coins, badges and points redeemable for great prizes online at the Yamaha Rewards Center.
Yamaha is also refreshing its award-winning P.A.R.A.G.ON online portal, which offers free integrated web tools for dealers (and stands for Products and parts, Analytics, Resources and Generation Online). Content is being updated for Yamaha Online University, an interactive dealer training, along with mobile-optimized video content for use on dealer sites, hi-resolution production photos for graphic use, a URL shortener that provides social analytics, QR marketing, a round-the-clock order entry and management system, EasyPay invoice management, DemoSoft in-store keyboard demo materials, Yamaha Collaborative Inventory Planning, Spiff Manager, Fleet Manager and Yamaha Servicer Resources.
"Not only do we service end-users, but we also provide deeply integrated, free web tools to dealers," said Jeff Hawley, Director, Customer Experience Group, Yamaha Corporation of America. "That attention to dealers helps set Yamaha apart."
For more information about Yamaha products, visit Yamaha at the 2013 NAMM Show in the Marriott Hotel, Marquis Ballroom; write Yamaha Corporation of America, P.O. Box 6600, Buena Park, CA 90622-6600; call (714) 522-9011; email infostation(at)yamaha(dot)com; or visit http://4wrd.it/usayamaha.
-END-
About Yamaha
Yamaha Corporation of America (YCA) is one of the largest subsidiaries of Yamaha Corporation, Japan and offers a full line of award-winning musical instruments, sound reinforcement and home entertainment products to the U.S. market. Products include: Yamaha acoustic, digital and hybrid pianos, portable keyboards, guitars, acoustic and electronic drums, band and orchestral instruments, marching percussion products, synthesizers, professional digital and analog audio equipment, Steinberg recording products and Nexo commercial audio products, as well as AV receivers, amplifiers, Blu-ray/CD players, iPod docking systems, home-theater-in-a-box systems, earphones, headphones, sound bars, and its exclusive line of Digital Sound Projectors. YCA markets innovative, finely crafted technology and entertainment products and musical instruments targeted to the hobbyist, education, worship, professional music, installation and consumer markets.