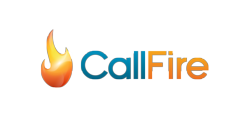 Santa Monica, CA (PRWEB) December 28, 2012
Dialing all day for sales calls can be quite the onerous task. Lead follow up can often seem like panning for gold. It often can take hours before you have a 'Eureka!' moment. CallFire has combed through the use cases of its more than 50 thousand users to create a lead generation based on one of the company's success stories.
Here is an excerpt from the case study:
Larry Knapper, Owner and Partner of Unified Services LLC, founded his construction lead generation company this past August. Unified Services contacts people whose homes have been
damaged by storms, and connects them with construction companies to handle the repairs. Typically after a storm passes through, home-owners will contact a construction company to do
the repairs, and bill their insurance company to pay the deductible. To ensure that construction companies generate business after the storm, it is imperative that they contact households in a prompt fashion. CallFire played a key role in this process.
Prior to using CallFire, Mr. Knapper was calling potential leads by hand. He had an Excel spreadsheet and dialed each number one by one. After discovering CallFire's Cloud Call Center product, Mr. Knapper realized that it could potentially save him time with this tedious task. After using CallFire for a few weeks, Mr. Knapper found that he was twice as efficient when making phone calls! He cut the amount time spent dialing in half. The hosted predictive dialer reduced the time it would normally take to connect with leads, allowing him to spend a greater percentage of time talking, and the SmartDrop answering machine feature saved time that would have been spent leaving individual messages.
Mr. Knapper is extremely satisfied with how CallFire has improved efficiency for his new business, and realizes thescalability that it will provide in the future. He plans to hire people to use the Cloud Call Center from the comforts of their homes, lowering additional expenses and allowing them to have the intelligent dialing features necessary to run successful outbound campaigns.
About CallFire: CallFire (callfire.com) simplifies telephony, making sophisticated, expensive carrier class telecom capabilities available through an affordable, easy-to-use GUI and API platform. Any business, from start-up to enterprise, can reach its customers on any device, using text messaging or voice, with CallFire's massively scalable, cloud telecom platform and SMS gateway. CallFire products include Voice APIs, Business Text Messaging, Voice Broadcast, Local Phone Numbers, Toll Free Numbers, IVR, Power Dialing for agents and more. Call analytics enable CallFire's 50,000 users to reach customers more often using call tracking, virtual pbx, dialers, and mobile messaging.