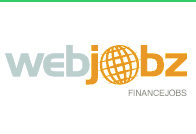 Expat Finance is a haven for anyone looking for new finance jobs across the world
New York, NY (PRWEB) December 27, 2012
In an in depth study of Expat Finance Jobs taken in the past two weeks, Business Review has determined that this online service, which is complimentary for job seekers, makes a substantial difference in getting people who are out of work into the work force with steady, well paying jobs. By connecting many job seekers with employers around the world, the rate of unemployment in the finance world is steadily decreasing. Although the global economy has been, and continues to be, unsteady, it is the finance professionals who can make responsible decisions to get struggling countries back on track. Expat Finance is a haven for anyone looking for new finance jobs across the world. This useful website is a meeting place for employers and their future employees, and is the setting for the first steps taken towards fixing the unemployment rates prevalent in so many countries.
It is the business analysts, the investment bankers, the risk management managers, and the many other finance related positions that guide small and large businesses to prosperity. When small and large businesses shine, the economy always benefits because money is circulating throughout the people. This is why Expat Finance is a hub for job seekers in the finance world, so that eager finance professionals can get into the work force and join in on fixing the global economy. Business Review commends Expat Finance, for offering this service at no charge for their job candidates. This way, without cost or struggle, finance students and workers across the world can find their ideal job in a different country or even a different area of their own country.
The finance jobs posted on Expat Finance are real opportunities that pay generous salaries. There are a wide variety of options of work covered in their listings including opportunities in banking, accounting, auditing, investing, and numerous other fields related to finance. Job opportunities all around the world can also be found on this website. Finance jobs are in high demand in Perth, Houston, London, and in many other corners of the world where a thorough understanding of business is required. Business Review also considered Expat Finance's simple and accessible format, allowing job seekers in the finance industry to find a job they will love, in a place they will love to work, and by doing so, help to mend the global economy.
Business Review was founded in 2006 to provide people with quality information and an objective perspective on a wide variety of businesses. Business Review believes that the greatest businesses should get the proper recognition and exposure. Therefore, they investigate a wide range of companies and businesses to locate the leaders in each field and share their results.