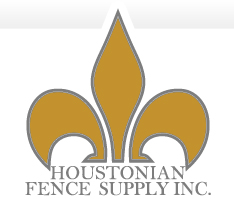 By providing same day quotes and same day delivery, Houstonian Fence Supply saves their customers time, stress and money.
New York, New York (PRWEB) December 27, 2012
In a recent survey of the leading fence suppliers in the Houston, Texas area, Business Review has determined that Houstonian Fence Supply differentiates itself from the others by offering unparalleled customer service. As a result, they have been named Houston's top company for selling fence materials. Houstonian Fence Supply understands that in many situations efficiency in receiving fence materials is essential. They work hard to get their customers exactly what they need, exactly when they need it. By providing same day quotes and same day delivery, Houstonian Fence Supply saves their customers time, stress and money.
When comparing these fence suppliers, Business Review took into consideration the quality of product, pricing, customer service, and customer response. Unlike other companies, Houstonian Fence Supply took unique measures to ensure that their customers were fully satisfied with their purchase and shopping experience. It started with their extremely short waiting time for estimates on their clients' orders. Their general manager, Fred Keyes, had this to say about their estimates: "Other local fence suppliers take two days to return pricing, sometimes even longer, not us!"
It was not only their fast response time that made Houstonian Fence Supply stand out. They also offer same day delivery to clients within the area. This means that for an important project that has to be completed quickly, Houstonian Fence can return pricing, process the order, and deliver it to their client, all within the same day. Additionally, their friendliness and patience was admired by their past clients. Their representatives took the time to discuss their customers' projects with them to make sure they had all of the fence materials necessary to complete the job correctly.
Finally, Business Review also respected their top of the line materials and high quality supplies they offer to their client. Although some of their competitors also have high caliber materials, every component of fencing and gating that Houstonian Fence Supply offers is durable and aesthetically pleasing, often for a cheaper price than other companies with quality supplies.
Business Review was founded in 2006 to provide people with quality information and an objective perspective on a wide variety of businesses. Business Review believes that the greatest businesses should get the proper recognition and exposure. Therefore, they investigate a wide range of companies and businesses to locate the leaders in each field and share their results.