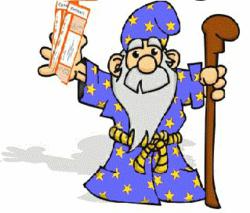 (PRWEB) December 27, 2012
The Redskins vs. Cowboys game this Sunday is already being dubbed as the sporting event of the decade in the nation's capital; two of the biggest rivals in all of sports, battling it out in prime time at FedEx Field for the division title and a spot in the playoffs. It's the hottest ticket currently on the market and Whiztix.com offers the most efficient way of finding that last-minute ticket.
D.C. sports fans have already had quite the year up to this point. The Capitals made the NHL playoffs back in the spring, and rookie sensation Bryce Harper gave the city its first baseball postseason in 79 years. Now it's up to fellow rookie Robert Griffin III to give a fan base that has had little to cheer about recently their first NFC East championship since 1999.
The Redskins exploded back onto the NFL landscape in March when they traded with St. Louis for the number 2 pick in the draft; essentially for the rights to draft RG3. There was a buzz around D.C. that hadn't been seen since the trade that brought Donovan McNabb to town. Even after starting the season 3-6, Washington still ranks third in the NFL in home attendance, averaging just under 80,000 per game and selling out every game.
Sunday night's showdown quite possibly is the toughest ticket in the history of FedEx Field. The historical rivalry between the Cowboys and Redskins routinely draws a large crowd, but the added importance of a divisional crown and primetime kickoff makes the clash that much more appealing.
Whiztix.com still can help fans get into the game due to a large quantity of available tickets at some of the best deals online. Upper level, and "Standing Room Only" tickets begin at around $350 and range from anywhere up to $500 per ticket. Lower Level seating begins at $500 and reach all the way to nearly $800 per ticket. Prices like these are comparable to some Super Bowl tickets, and this is still a regular season ticket.
Fans looking for tickets are encouraged to continually check Whiztix.com up until Sunday. Weather forecasts for the D.C. area this weekend are calling for snow showers Saturday night and into Sunday. The uncertain weather conditions may lead to an increase in available tickets.
Obviously the winner is headed to the playoffs and tickets for all NFL postseason games, including the Super Bowl, can be found with a click of the mouse at Whiztix.com. The site offers the easiest and most affordable way of comparing ticket prices for sporting events, concerts, and even Broadway musicals.