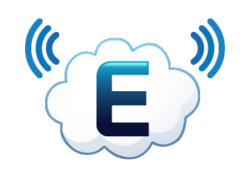 Fort Lauderdale, Florida (PRWEB) December 27, 2012
Enerati offers low cost and easy to install energy monitoring and management solutions. "Now small companies can use the same tools previously only available to large enterprises. says Robin Pearl, General Manager of Enerati. "Know exactly how much energy is used in real time and get automatic notifications when usage is not as it should be". Besides reducing energy, this new information allows users to identify improperly functioning equipment such as a server that is overheating or a food freezer that is no longer cooling.Enerati's budgeting feature keeps track of all your energy flows and lets you know in real time if you are meeting your goals.
A basic monitoring kit consists of wireless energy sensors that clamp around electric cables and send this real time data to a real time display of directly online to the Enerati servers. The systems are usually installed in under 15 minutes and can be expanded to monitor multiple panels or devices. The basic systems retail for $129 and are available here. Well over 2 million of these systems have been deployed worldwide so new users can rest assured that this is a proven solution that really works.you can view a live dashboard here.
Companies get their employees involved by comparing the energy usage between different locations, set goals and create a contest for the location that can improve performance the most. The Enerati portal is SAAS so it is easy to use and available anytime anywhere on any type of internet connected device. Each location dashboard allows users to view both real time and historical information and a new dynamic charting tool allows users to get much better insight in their usage patterns and when they deviate from normal.
Besides electricity, Enerati can be used to monitor gas and water usage as well. In addition temperature sensors are coming soon. Never before have businesses been able to monitor all their energy flows with one simple to install, robust, yet inexpensive solution.
There is no better way to reduce energy costs then to not use the energy in the first place. Enerati gives companies a new tool; that creates insight in their energy usage is the first step to becoming more efficient.
About Enerati
Based in Fort Lauderdale, Florida, Enerati is an SAAS energy monitoring solution that allows small businesses and homeowners to gain much better insight in their real time energy usage. Enerati uses low cost wireless sensors that are easy to install on all types of devices or panels. Real time energy monitoring is the first step to better efficiency and improved performance. By leveraging new online technologies with low cost sensor hardware Enerati offers robust energy monitoring and management solutions at an affordable cost.