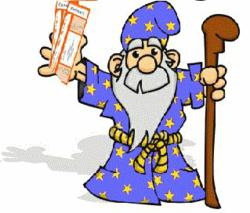 (PRWEB) December 28, 2012
The Buffalo Bills season has been an extreme disappointment for fans, and the Bills organization. When they signed Mario Williams in the off season they were believed to be a potential playoff team, not a 5-10 football team. On Sunday December 30, 2012 the Bills play a rival, the New York Jets. This game was highly anticipated at the beginning of the season because both teams were suppose to be playoff teams this season instead of bottom dwelling teams.
Buffalo Bills fans are known to be devoted, passionate, and rowdy fans. Bills fans cannot wait to cheer for CJ Spiller and Stevie Johnson as they take on any team, especially a rival like the Jets. Although both teams are disappointments, the game still has to get played. According to Whiztix.com, tickets to the game are currently being sold for under face value starting at 34 dollars. This is the last chance fans have to go see the Bills and the Jets play in 2012. Players and coaches are playing for their jobs creating a great division duel for last place in the AFC east. Whiztix.com is a free to use ticket search engine which helps compare multiple event ticket selling websites.
Although it's the last game of the year for both the Buffalo Bills, and the New York Jets, tickets for the 2013 season can be found for all home, and away games. Both teams will definitely be making lots of offseason moves to help improve their teams and record in 2013. Besides tickets to every single NFL team and game, Whiztix.com compares tickets for every event for all major sports teams, concerts, and even theater. If there was an NHL season Buffalo Sabers, Toronto Maple Leaf, New York Rangers fans, can find the best ticket prices to the game through Whiztix.