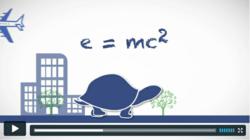 "Chicago is a great environment for entrepreneurs and startup culture," said J Matthew Nix, Project Lead for Absolute Vision
Chicago, IL. (PRWEB) December 28, 2012
Absolute Vision Productions, a Chicago-based media and production company, has announced an expansion of video services to new and startup businesses. Specifically designed to connect with new, local businesses, Absolute is bringing their national-level experience to companies seeking homepage, Youtube, and Vimeo videos.
Building upon their reputation for versatile, client-oriented media, Absolute is specifically targeting companies seeking general branding videos, website content, how-to videos, and investor pitches, as well as product launches and demonstrations. Keeping in mind the budget constraints of new companies, these services are especially designed to assist teams who need agency-style media, but cannot afford an agency price tag. As with other Absolute creative media services, this content is specifically targeted towards the local Chicago market, while remaining available on a regional or national basis.
"Chicago is a great environment for entrepreneurs and startup culture," said J Matthew Nix, Project Lead for Absolute Vision, "Especially in light of Genome's #10 ranking for Chicago as a global startup ecosystem, and with the opening of new spaces like 1871, we're looking to connect with innovative owners who know the value of quality content and branding."
As video continues it's ascent, it is clear that top-quality media has become a expected part of the consumer experience. Video remains a critical driver of consumer confidence and preference, compels viewers to stay longer on a site and interact longer with a brand, and is projected to soon take over 90% of internet traffic. As Absolute Vision brings these new services into their wheelhouse, the company remains at the forefront of Chicago's media community, with a consistent focus on top-quality content.
Absolute is launching these targeted services as part of it's Q1 2013 initiatives. For more information about Absolute Vision's video production services, please email Mark(at)AbsoluteVisionProductions(dot)com.
About Absolute Vision Productions:
Absolute Vision Productions is a Chicago-based media and production company. Whether for agency-style media, professional video production, local production crew, or general marketing and advertising, Absolute offers national-level experience with local connections and know-how for corporate, industrial, commercial, and creative purposes. To learn more, visit http://www.AbsoluteVisionProductions.com.