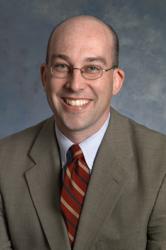 VoIP phone systems, both premise-based and hosted PBX, are providing excellent benefits for businesses.
Harrisburg, PA (PRWEB) December 27, 2012
Grudi Associates is utilizing new Voice over IP (VoIP) capabilities for both premise-based and hosted phone systems to help businesses communicate more effectively, economically and reliably. Selecting the right system for the business's individual situation and needs is essential for successful implementation.
"Both premise-based VoIP and hosted VoIP phone systems are dramatically improving how businesses serve their customers, enable their employees and achieve greater levels of success," says Walt Grudi, President of Grudi Associates, a leading provider of telecom and IT services in Central PA and beyond. "But understanding the technology, available options and the difference between VoIP Service and VoIP Phone Systems is imperative."
Voice over IP service is phone service delivered over the Internet or a private IP network. Voice and multimedia sessions can be transmitted by digitizing the analog signal, encoding, creating data packets and transmission as Internet Protocol (IP) packets over a packet-switched network. A Voice over IP phone system is the equipment and software a business uses. The equipment can be premise-based or reside in the cloud, at a hosted data center.
"VoIP solutions open up a broad range of capabilities and advantages to businesses," says Grudi. "They range from cost-effectiveness, scalability and number portability to mobility, productivity, quality and functionality, which is one of the most attractive benefits."
Key VoIP functionality includes:

Seamless number forwarding.
Find Me, Follow Me/ single-number reach.
Multiple, situational protocols, such as various greetings and routing.
Voicemail forwarding to email accounts.
Mobile phone calls can display a caller ID from the main office.
IP phones can move anywhere in a facility with the same extension number.
Extension dialing to anywhere with Internet connection.
Video integration.
"After deciding to go with VoIP service, it is important to choose the right VoIP phone system," continues Grudi. "Hosted VoIP phone systems are usually best for small to mid-sized businesses, while premise-based systems can offer real advantages to large companies with capable IT staffs."
Hosted VoIP Advantages:

No capital expense.
Lower total cost of ownership for small and medium-size businesses.
Pay for only what you use.
Cloud-based reliability – no on-premise equipment failure.
Automatic, seamless service rerouting during power outages, line breaks, etc.
Minimum IT support is required.
No equipment or specialized software to house, maintain, update and troubleshoot.
No licensing fees or service contracts for premise-based systems.
Extremely low downtime for productivity and business continuity.
Upgrade of equipment without capital expenditures.
Premise-Based VoIP Advantages

While the immediate capital expenditure is much more than with hosted VOIP systems, the company owns the system and does not have to make ongoing payments.
All of the equipment remains under the physical control of the business.
Some argue that security is greater than hosted services because all messages and data are onsite, though a trusted cloud-based service can offer extensive security assurances.
For large companies with extensive in-house IT capabilities or a trusted, responsive vendor/partner, premise-based VoIP can be less costly and provide more control.
"Before provisioning and implementing any VoIP phone system, a thorough assessment of the company's local area network (LAN) is essential," advises Grudi. "Numerous factors must be considered, from the existing cable adequacy and network speed to the type of LAN (POE or not) and other issues. In today's hyper-competitive environment, the benefits of VoIP through premise-based and hosted systems are opportunities businesses should explore."
Read Grudi Associates' article: VoIP Phone Systems
Subscribe to Telecom & IT Updates, a monthly bulletin.
Read Grudi Associates' Telecom & IT Blog
About Grudi Associates: Grudi Associates provides a broad range of telecom and IT services that help businesses and organizations connect and communicate more effectively. Through strategic partnerships with national and regional providers, Grudi Associates delivers innovative and cost-saving wireless, data, Internet, local and long distance, telecom management and hosted solutions. By providing its customers with a single point of contact for virtually any need, Grudi Associates delivers innovative solutions and simplified telecommunications.