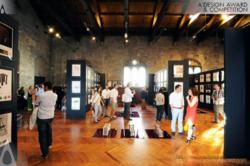 A' Design Award presents an opportunity for designers to showcase their talents to a global audience.
Como, Italy (PRWEB) December 27, 2012
Independent and upcoming designers are deemed the strongest driver of the economic value for enterprises worldwide, yet a significant number of them fail in response to limited support; particularly in cases where they find it difficult to compete with the marketing efforts of famous designers and corporations. In response to this situation, A' Design Award & Competition has announced the Year of Design Campaign to create cost-effective and prestigious publicity, PR push and advertisement opportunities for prospective design award winners. During this campaign period, which lasts between 27 and 30 December, A' Design Award & Competition offers highly discounted entry options for designers who wish to join the A' Design Award and Competition. Furthermore, winners are not obliged to pay any further fees for winning the award, and an all-inclusive winners' kit is presented to all winners free of charge. For further information regarding the Year of Design Campaign, interested parties could refer to the webpage at adesignaward.com
A' Design Award Winners Kit
In addition to the award winners' kit which includes the award trophy, the annual yearbook, printed certificate in metal frame, award winners manual, free gala-night invitation for two people to the award ceremony, free participation and space allocation in the winners' exhibition, free sales listing at SaloneDelDesigner, free utilization of DesignMediator services, inclusion in BuySellDesign Network, proof of creation service, free subscription to listof.net, free listing at DesignMegaStore, guaranteed publication through IDNN and DXGN Networks to 100+ magazines including Design Interviews & DM Design Magazine, press release preparation and distribution through specialized companies, publicity and visibility through DesignMedia communications, feedbacks, judging and evaluation of entries by a respected jury panel, lifelong licensing of the award winners logo, A2 poster design and printing for exhibition, and many others such as inclusion in the World Design Rankings, all of which are provided with no further fees, the award also offers designers an extensive and intense publicity for their award winning designs.
Mission & Vision
The mission of the A' Award and Competition is to provide a fair, ethical and competitive platform for companies, designers and innovators from all design fields with different experience levels, diverse disciplines and market focus to compete on, while providing them a global audience to showcase their success and talents to. The A' Award and Competition aims to act as blender; to bring together designers, companies and the press. The vision of the award is to highlight, advertise and advocate good design, designers and design oriented companies. To channel the attention of press, interactive media, design critics, distributors and buyers to the design award winners.
About A' Design Awards
In a world where there are millions of products and designs launch each year, the award was born out of the desire to underline the best designs and well designed products. The award-winning products and designs are highlighted to the international public via the A' Design Award Gala-Night and Exhibition in Italy and they are communicated to all relevant press across the world. Further information regarding the award could be accessed at WhatIsADesignCompetition.com