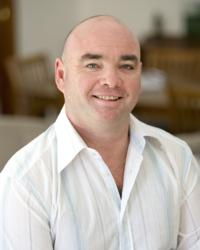 Every business should look at Online Reputation Management.
With today's real time transfer of information, dissatisfied customers are not the only ones that can tarnish a reputation, so can disgruntled employees or malicious competitors.
Melbourne, Victoria (PRWEB) December 28, 2012
Online Reputation Management specialist Swoop Digital is emphasizing the importance of protecting organizations and individuals from negative propaganda and defamation over the internet. This comes as cases of libel, mistaken identities and mishandling of social media and the damaging ramifications for concerned entities, hit the news this year.
In April this year, EnergyWatch took a major blow when AFL club Melbourne removed EnergyWatch from its sponsor list. This came after the organization's CEO, Ben Polis, posted a series of racist rants on his Facebook page, attacking Asians, women, Prime Minister Julia Gillard and Aborigines, but reportedly passed them off as jokes. As news of Mr Polis' remarks spread, the club severed all sponsorship ties with EnergyWatch. Shortly thereafter, EnergyWatch fired Ben Polis, stating that his remarks were at odds with the organization and the people behind it.
Also back in April, a Boston businessman relied on strategic online reputation management to distinguish himself from a murder suspect who has the same name as he does. Potential customers who looked him up on Google ended up with results of the suspect's mug shots and articles about the crime he had allegedly committed.
And just this month, a woman in the US was sued by a company when she gave it a bad review on the Social Media website,Yelp. Washington Post reports that construction company Dietz Development allegedly lost new customers due to a bad and incorrect review posted by Jane Perez.
This case is a classic example of why businesses are increasingly concerned about online reviews and other content on the internet which they have no control over, but have the power to tarnish the image of their organisation.
"Cases such as those stated above can be fixed," says Mr. Ray Poole, a reputation management specialist and Director of Swoop Digital. "Suing people, changing names or losing clients and partners can be prevented if an effective reputation management strategy is implemented right away."
"But more importantly, every business, no matter how good the reviews are, should look at the importance of managing their online reputation. With today's real time transfer of information, dissatisfied customers are not the only ones that can tarnish a reputation, so can disgruntled employees or malicious competitors. ," Mr. Poole explained.
Meanwhile, Australian legal experts say that cases such as the one involving Yelp are less likely to happen in Australia. The defamation laws are very strict in this country and entities will have to prove that they did actually experience decreased sales or revenues, which is a complex and time consuming process. Most companies don't want to go through the complexities of opening up and showing their books.
According to Mr. Poole, this is why online reputation management is all the more important in Australia. While negative publicity can happen to any organization or individual, the destructive effects can be lessened with a well-planned reputation management strategy already in place. "It is quicker and less costly compared to bringing the case to court," he added.
Swoop Digital collaborates closely with its business clients in monitoring their online reputation. They use the most advanced analysis tools and the latest techniques to promote positive & high quality content for their clients leveraging various platforms across the web. Additionally, the team utilizes cutting edge sophisticated tools to track, monitor & manage their end users along with providing customer support and relevant feedback.
About Swoop Digital
Swoop Digital is a Melbourne based strategic internet marketing, web development and search engine optimisation company that helps business-to-business and business-to-consumer companies get more customers, more sales and increase their profits via online digital technologies.
The company provides custom solutions and approaches each project by understanding the business objectives and target market of its clients. Swoop Digital aims to deliver solutions that help business grow. The Swoop team is passionate about its clients' projects because the bottom line is to promote healthy business growth.
Swoop Digital is a Google AdWords Certified Partner.