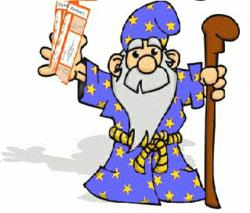 (PRWEB) December 29, 2012
It was believed the Atlanta Falcons would be a playoff team this season, but no one expected them to lock up home field advantage in the NFC. All roads in the NFC to Super Bowl 47 in New Orleans go through Atlanta. Matt Ryan (Matty Ice) and the Falcons have been on fire all season posting a 13-2 record. They are 7-0 at home in the Georgia Dome this season, looking to make it 8-0 this Sunday when they play the Tampa Bay Buccaneers. According to Whiztix.com tickets to this game can be found as low as $64 dollars. Whiztix.com is a free to use ticket search engine which helps compare multiple event selling sites.
The NFL playoffs start on January 5th 2013 with the wild card round. Since the falcons have a bye week fans have an extra week to prepare for their divisional round game which will get played either January 12th 2013, or January 13, 2013. Atlanta Falcon fans have the opportunity to cheer for their team as they make a playoff run towards the Super Bowl. Tickets to the Divisional round of the playoffs can be found for as low as $ 105 dollars on whiztix.com. If the Falcons win this divisional round game then they will host the NFC Championship game on January 20th 2013, and tickets to this can be found for as low as $ 198 dollars.
Tickets to all home games at the Georgia Dome are sold out, and extremely hard to obtain for reasonable prices. Even though all three games are sold out Whiztix can help save the day. It is rare to go see an NFL playoff game but Whiztix offers the perfect opportunity at the best price on the web. These tickets are likely to increase in price as demand for the games pick up.