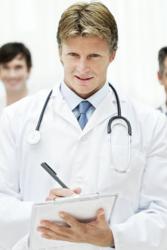 Cura Romana is a truly holistic approach to weight loss, health, good looks and great energy. Thousands who have followed the program report far-reaching benefits verified in medically measurable ways.
San Francisco, California (PRWEB) December 27, 2012
Cura Romana takes an holistic approach to weight loss. Before beginning a program, each participant is required to report on any health challenges they have been facing as well as to declare all medical conditions and prescription medications they are taking. Then, each participant is guided day-by-day by Leslie Kenton's own online videos and audios from beginning to end. The significant changes in health reported each year result from a combination of how the body itself responds to the program and an in-depth introduction to scientific research. The verified medical improvements experience by participants in 2012 are many and varied. Here we report a few of them:
PAIN DISAPPEARS
"I was eighty-five years old when I began the program and I weighed 144 pounds. I had for months been experiencing severe backache. It did not respond to acupuncture, herbs or massage. A few hours after I took my first dose of Essential Spray the pain was gone. It has not returned. Now, at age eighty-six, my weight remains between 128 and 131 pounds. I feel lighter. I kayak regularly and play tennis twice a week with a partner half my age," writes Leon I Hammer, MD in the United States, who lost 16 Pounds on the program.
FREEDOM FROM DRUGS
"Before Cura Romana," records Debbie in the UK, "I had been taking 50mg of Levothyroxine per day as well as 40mgs of Simvastatin per day. I had chronic constipation, haemorrhoids, raised cholesterol etc. Now, not only am I free of the drugs, I no longer experience any of these conditions."
DEPRESSION GONE
"When I began Cura Romana I was taking a number of medications, including Ciprimal and Zanax. I am no longer taking any medication at all. I assume that having been on Cura Romana, and that no meds are being taken any more, is also the reason that my libido has at last returned." Beryl lost 28 pounds on Cura Romana.
HORMONES REBALANCE
Women report improvement in hormonal symptoms such as hot flashes and night sweats which had been severe enough to disturb their sleep. Beverly in the UK reports, "Cura Romana brought gifts to all areas of my life, not just weight loss. Having suffered thyroid issues, anxiety and hormonal imbalance, I discovered to my surprise and delight that by the end of Essential Spray + Food Plan all of these issues had resolved themselves. I finished the program one month ago and can take emotional balance for granted now because I'm eating in a way that supports all my body's needs and it's easy."
NO NEED FOR MEDICATION
Says Leonie in Australia after shedding 28 pounds, "I wish I had known about this program earlier. I just stumbled on it by accident—what a lucky thing for me!! I no longer take blood pressure, cholesterol, arthritis or asthma medication. So my very grateful thanks." Leonie lost 28 pounds on Cura Romana.
Leslie Kenton insists that, before beginning any Cura Romana Journey, anyone on medication informs their medical practitioner. She says, "Your doctor will need to adjust the amount of medication as health improvement progresses. He will not want you taking more of any prescribed medication than is absolutely necessary. Also ask that your doctor make a note of medical parameters such as blood pressure and cholesterol before and then again after the program." She explains, "This is a sound and practical way to measure the health improvements Cura Romana can bring to someone. It is also a lot of fun to see life-changing health improvements in black and white."
"For me," says Leslie Kenton, "the most surprising and exciting result this year is that we have seen three women who, having undergone infertility treatment for years yet been unable to conceive, became pregnant after completing their Cura Romana programs and gave birth to healthy babies."