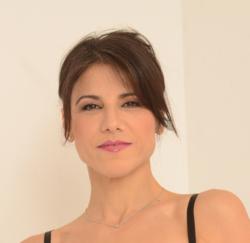 finding one's center and balance is not easy but the use of straps to help people discover these elements to enhance Pilates or any other workout is being introduced here.
(PRWEB) December 27, 2012
On December 14th, Mind Your Body Fitness introduced TRX Training, a whole-body movement-oriented suspension-strap workout presented in a special 3-hour workshop, led by Lindsay Lark, one of the well-versed and versatile fitness instructors who teaches under the gaze of movement expert and Master Pilates Teacher Gail Giovanniello - owner of Mind Your Body Fitness.
TRX is a total-body workout that enhances sports and everyday movements by taking the body through a full-range of motion in every plane of space. Although TRX is used both by serious sports professionals and in military training, the programs are customizable and can be adapted to any level. The suspension straps work with the body weight of the individual and thus the challenge-level is easily adjustable in any of the exercises. Because there is no table or equipment involved - the straps are attached to the wall - TRX demands more of the individual in the challenging elements of stability, balance and co-ordination. These demands strengthen the body with movements that are then directly transferable to what the physical system is called upon in aspects of lunging, jumping, bending, squatting and shifting weight from one leg to another. Thus TRX Training is quite different from other classes at Mind Your Body, can complement the stretching, strengthening and posture refining aspects of Pilates and serve as a more practical way to take movement principles into real-life conditions.
The range of Pilates classes available on the UES of NYC at Mind Your Body Fitness is already diverse and expansive, with over forty small group classes each with five or fewer participants, guaranteeing clients receive personal attention to specific needs. TRX is now joining the selection of muscle-toning, spine-lengthening, and posturally-supportive Pilates Reformer, Tower, Chair, Arc and Circle group classes, some of which are targeted for cardio or toning particular problem areas.
For more detailed information on future continuing education trainings, or for more information on customized-to-the-client private Pilates sessions with Gail Giovanniello or her fine staff of instructors, please call Mind Your Body at 212-426-7960.
Also see the complete Mind Your Body Fitness Group Pilates Class Schedule:
Over 40 Classes to Choose From on Reformer, Tower, Chair and Mat
Each Class with Five or Fewer Students and Available Seven Days a Week
Complimentary private press previews with Gail Giovanniello can be scheduled for alternate times.
Press contact: Tim Driscoll 212-647-8878