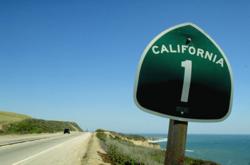 Unlicensed drivers under 19 who caused these crashes were four times more likely to be at fault than all other licensed drivers
Sacramento, CA (PRWEB) December 27, 2012
The California Department of Motor Vehicles has concluded a study that determined that drivers with suspended or revoked licenses or those without a license are far more reckless drivers than those with valid licenses.
Fatal Crash Rates for Suspended/Revoked and Unlicensed Drivers, a study conducted over a 23-year period, looked at two-vehicle collisions in which one driver was found to be at fault. The conclusions showed that unlicensed or revoked license drivers were at fault three times more often than licensed drivers. The study also found that these rates have not decreased over time.
Specifically, the study showed that drivers with a suspended or revoked license were 2.60 times more likely to be at fault in a crash than licensed drivers, while those without a license were 2.73 times more likely to cause a crash involving fatalities. The largest percentage of drivers who caused two-vehicle crashes while driving on a suspended or revoked license, or no license at all, were in the 20 to 29 age range. Unlicensed drivers under 19 who caused these crashes were four times more likely to be at fault than all other licensed drivers.
Few things have proven effective in keeping unlicensed drivers off the road. Currently, a driver who is caught without a valid license—which usually happens when the driver causes an accident—faces thousands of dollars in fines, vehicle impoundment, further license suspension, and probation.
John Demas, Sacramento Injury Attorney, notes, "The implications of this study may seem obvious at first. Of course unlicensed drivers are a problem on the road; many people reading this study may wonder at the purpose of such an investigation. However, the deeper implications may be ignored by many who have not had to deal with personal injury caused by an unlicensed driver."
"When a driver operates a vehicle with no license, it is almost inevitable that the driver also does not have liability insurance. Insurance companies do not issue policies to unlicensed drivers. Therefore, when such a driver causes an accident, there may be no way to collect damages from the driver because he or she may have no personal assets to attach with a lien. However, this does not mean that personal injury victims should give up on collecting damages when they are injured by an unlicensed driver. The victim's own insurance company may be made to pay the damages, and there may also be other ways to collect from the responsible party. A personal injury attorney will be able to answer these questions for victims of these types of accidents."
About Demas Law Group: Demas Law Group is a personal injury law firm in Sacramento, California, that represents victims of vehicular accidents, dog bites, defective products, and other personal injuries.
Source: Kion 46, "Study: Unlicensed Drivers Found to be More Reckless," Jon K. Brent, December 20, 2012.