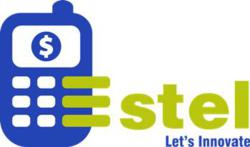 The significant accomplishments of our customers also demonstrate the success of Estel Technologies as a technology partner.
Gurgaon, NCR (PRWEB) December 27, 2012
Earlier this month RechargeItNow.Com, a valuable client of Estel Technologies, received two prestigious Deloitte Technology Awards:
1) Fast 50 India: ranked as the fastest growing technology company in India in 2012
2) Fast 500 APAC: ranked as the 4th fastest growing technology company in Asia Pacific in 2012
On receiving this eminent award, Sharat Jain, CEO of RechargeItNow.Com said, "We are delighted to have won this award and are thankful to Estel Technologies for consistently delivering our company with premium technology platforms and services and giving us a significant technological edge and contributions towards our rapid growth."
"RechargeItNow.Com's phenomenal and outstanding growth over these years is attributed to their relentless investments in business as well as their people. We are honoured that our client was recognized for this prestigious award. Their significant accomplishments also demonstrate the success of Estel Technologies as a technology partner," said Raj Hajela, MD of Estel Technologies.
Furthermore, Raj Hajela said, "In our efforts to develop market leading technology we are guided not only by our innovation and simplicity, but also by the active involvement and feedback from our customers. RechargeItNow.Com has always proactively provided some great ideas for our product improvement initiatives."
About Estel Technologies
Estel Technologies is a specialist m-Commerce technology company offering m-Commerce software platforms like Mobile Banking, Mobile Money, Mobile Remittance, Mobile Payments, e-Recharge, Voucher Management and other related value added solutions serving 24 customers in 19 countries across the globe.
Business Expansion Plans
Estel Technologies has been focusing on Asia, Africa and Middle East markets and is currently moving into Latin America to expand its reach and presence through strategic partnerships and alliances. Estel will be soon participating & exhibiting in the forthcoming 'Mobile Money Americas' event in Mexico City in April 2013 where it hopes to meet and interact with some industry experts and prospective clients from the region.