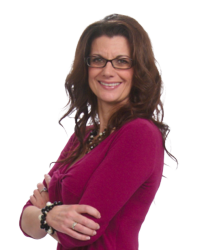 "Pinterest buyers spend more money, more often, and on more items than any of the other top 5 social media sites. comScore"
Paris, France (PRWEB) December 27, 2012
On Thursday December 27th at 6:00 PM EST, a rare interview with world renowned Pinterest expert Laura Waage will take place. The topic of the interview will be "Unleash The Power of Pinterest" and will explain how any business can tap into the potential of this social media newcomer that has taken the world by storm. The call is part of the Midway Cafe Talk Series.
There are limited spots for this complimentary call. To grab your place, go to http://bit.ly/pinterestcall
Pinterest is now the 4th largest referral traffic source worldwide, bringing in more than 25 million unique visitors each month. It is no longer really a question if Pinterest is a good fit. The question now is about how to best leverage the Pinterest possibilities.
Don't miss this complimentary call. Sign up at http://bit.ly/pinterestcall
Laura Waage will show how the deceptively simple Pinterest platform actually works. She will explain what the Pinterest buzz is about and why every business should care, unveil three insider secrets of how to establish a brand through Pinterest and reveal proven strategies for driving massive targeted traffic using Pinterest.
To sign up for the call, go to http://bit.ly/pinterestcall
Laura Waage is an Author, Speaker and Online Entrepreneur who spent more than a decade working in corporate America in the technologies field.
In 2009, Laura grew restless of the corporate environment and leveraged her extensive business background to make the leap from employee to entrepreneur. Her background and love for technology led her straight into the world of internet marketing and she hasn't looked back since.
Laura quickly found success as an online entrepreneur and has travelled the globe training thousands of internet marketers through sell-out workshops. With a focus on website traffic and an affection for emerging technologies, she immediately recognized the potential that Pinterest offered to generate massive website traffic and became a power user of the super-hot site from day one.
Laura has discovered insider secrets for driving floods of targeted-traffic with Pinterest, and has trained hundreds of others to do the same. She has earned a reputation as the 'Go-To Pinterest Marketing Expert' for businesses and marketers alike, creating products and programs that helps others to take their Pinterest marketing efforts to the next level.
Laura Waage will be interviewed by Sue Rice, the editor and publisher of the Midway Cafe magazine, a publication dedicated to the 40+ crowd who want to take their lives to the next level.
Sue Rice is herself a multiple 6 and 7 figure entrepreneur and author of a book on social media.