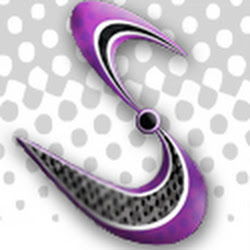 (PRWEB) December 29, 2012
The 'Fiscal Cliff' had already created a lot of drama in the lives of many people who were going to be directly affected by it. As if that wasn't enough, the recent Business Roundtable letter released on the 11th of this month had small businesses even more worried than before. The tax hikes which have been imposed on small businesses, a very big 4.6%, are sure to eat up a significant amount of their revenues, stated a news posted on the Wall Street Journal on the 20th of December this year. On the other hand, larger corporations will sit back and enjoy a 7% drop in taxes and will get the opportunity to make even more money than they are currently. The news was posted on http://on.wsj.com/UUwhEA and it further stated that in situations like these, small businesses have to think hard and come up with solutions to cut back on costs while maintaining their already low revenues.
Most SMEs would agree that they can't enjoy very high profits because of all the unwanted costs that ail them, stated XSM. It went on suggesting that not indulging in some kind of marketing campaigns, or advertising, puts products of small businesses at a risk of being forgotten by all the unfaithful customers these days. Therefore, new ways have devised which encourage widespread marketing at a minimal cost. The best of these is developing the company's very own website. It is highly important that each brand have its own identity these days, especially when consumers have become so media-oriented. People flock to various websites before making most of their shopping decisions. A dedicated website which is SEO optimized will ensure that potential customers are aware of the brands that SMEs are offering instead of just keeping the big brands in mind. The low costs associated with such websites will provide room for growth and keep significant finances free.
XSM is a company which caters to such needs of SMEs. It specializes in website development and design and also provides other services such as link building and business coaching/consulting. Customized packages are also available for the ease and convenience of small businesses. For more information on the different packages available, visit http://www.connecttotheworld.com.