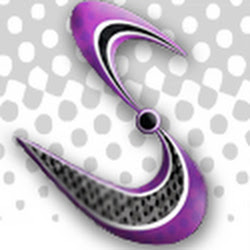 Denver, Colorado (PRWEB) December 28, 2012
The Business Roundtable which sent out a letter on the 11th of December did not bring happy news to all those small business owners out there. The letter was supposed to inform businesses that a tax relief would be provided to corporations. However, cynics are viewing it as a wolf in sheep's clothing. The news was posted in the Wall Street Journal and stated that the tax hikes have been increased for smaller businesses by around 4.6%, whereas lowered for bigger corporations by a whopping 7%. Excuses may be given that the tax cut for big firms would encourage more employment. The news was published on 20th December at http://on.wsj.com/UUwhEA, in which the WSJ said it cannot be forgotten that SMEs contribute greatly to the GDP and hurting them would more or less hurt the economy as well. In a nutshell, corporate taxes are being revised to help businesses, but the latest revision would do nothing to aid the already drowning SMEs.
XSM stated SMEs may deem this year to be the worst they have experienced so far. The tax increase is doing nothing to lessen their strife for survival. Trapped from all sides, these small businesses are in need of a big idea to recover from this blow. The big idea should definitely be related to effective cost-cutting. The business world is full of tools for avoiding unnecessary costs. Website development is one such tool. As marketing costs reach sky high, the internet provides an easy solution to target more people while incurring lesser costs. Even though the start up cost of a proper website development service may be significant, it is still nothing compared to all the benefits it can provide in the long-run.
XSM is a website-development and an online business consultancy company which provides various packages for web designs to small and medium firms. These websites can be SEO optimized to attract a large number of people so that awareness increases without the heavy costs of advertising. The money saved from being spent on marketing campaigns can then provide relief to SMEs who are surely being taxed more than they can currently afford. For more information regarding XSM services please visit http://www.connecttotheworld.com.