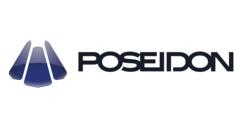 PUNTA GORDA, FL (PRWEB) December 29, 2012
The Poseidon Colossus 15000 Bridge Saw is a heavy duty block cutting machine powered by a 30 HP disc motor which is readily available at Poseidon Industries, Inc., the leading USA based company that offers high quality service and high-end stone machinery and equipment. This machine is on sale and is designed for cutting natural stone blocks up to 450 millimeters (18 inches) deep. Its programmable logic controller or PLC control system enables any operator to perform single or multi cut cycles with great precision and ease in less time as compared to other non-programmable stone cutting machines. Kyle Breiner PoseidonMachinery.com executive states, "The Colossus Bridge saw is an ideal machine for any shop working with natural stone."
The durability of the Poseidon Colossus 15000 Bridge saw is reinforced by its strong horizontal beam as it moves on prismatic guides in oil bath together with the spindle. Cutting precision and accuracy is expected with this block cutting machine as its beam moves with an encoder. With this platform configuration, the x-axis cutting speed is controlled by an inverter. They are all designed to avoid tilting and jolting of the spindle, thus eliminating any blade deviation during actual cutting jobs especially at high speed. Achieving balance and coordination of the entire set up, training and installation are included in the purchase of the Poseidon Colossus 15000 Bridge Saw by Poseidon Machinery technicians who are seasoned by experience.
Added technical specifications of the Poseidon Colossus 15000 Bridge Saw include one 40 inch marble blade but it can be fitted with blades having diameter ranging from 700-1200 millimeters (27.5-47 inches), z-axis (up/down) stroke measured at 700 millimeters (27.5 inches) giving ample room for vertical adjustments, and table dimension of 3000 x 800 millimeters which can be rotated at angles of 45°, 90° and 360°. The total machine dimension in millimeters is measured at 6300 (L) x 4000 (W) x 3500 (H) while its total power is pegged at 26.5 kilowatts. Being a brand new bridge saw, any company can take advantage of the Poseidon premium warranty which is valid for two years.
PoseidonMachinery.com executive Joe Alva reports, "The Colossus is a machine that delivers what it promises as it is more than what its package shows.
For more information on this product, buyers may contact PoseidonMachinery.com at 1(877) 571-5599. Or they may visit the site for added details on The Poseidon Colossus 15000 Bridge Saw as the link has displayed images and specifications for viewing and reading purposes.