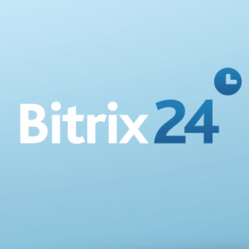 The line between work and home is getting more and more blurry.
Alexandria, VA (PRWEB) December 28, 2012
"With 35,000 small businesses signing up with Bitrix24 in the last six months, we have a real good feel of how new social enterprise tools are changing work patterns. Even a few years ago, it would have been hard to imagine that so many office workers would feel the urge to do some work on Christmas," said Bitrix24 CEO Dmitry Valyanov.
According to Bitrix, Inc. internal statistics, 12% of Bitrix24 users accessed their corporate networks on Christmas Eve and 17% percent did on Christmas Day.
Instant messaging (47%) was by far the most popular activity type, followed by document sharing (11%) and task tracking (9%). The owners of mobile devices were even more active - 17% of iPhone and iPad users were active on Christmas Eve and 19% on Christmas Day, while the number for active Android users were 15% and 21% respectively.
"The line between work and home is getting more and more blurry, especially as mobile devices become so ubiquitous. I use my iPhone as much for my work as I do for talking with my wife and daughters," added Mr. Valyanov.
Not all countries felt the same urge to work on the holidays. Twenty two percent of Bitrix24 users residing in US were active on Christmas Day or Christmas Eve, followed by Canada (20%) and United Kingdom (17%). Germany, Poland, Brazil and Italy were among the more 'laid back' nations, with 11%, 11%, 9% and 6% of Bitrix24 users checking in.
Bitrix24 (http://www.bitrix24.com) is the maker of a high-end intranet available as a cloud-based service. Bitrix24 was launched in beta in April of 2012 and reached the 35,000 sign-up mark within 6 months, making it the world's leading social intranet provider for small businesses. The service stands out for its extremely well-integrated and robust toolset of over 30 components.