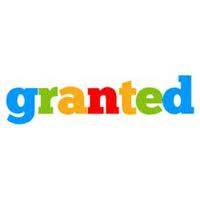 The great thing is that a boom in the oil industry doesn't just mean more jobs for working on an oil rig. It creates a whole host of related jobs in other industries as well.
Pasadena, CA (PRWEB) December 28, 2012
The second in a three-part study by research group IHS was recently released, forecasting 266,000 jobs being added by 2035 to Ohio's oil and gas industry. Jobs data on http://www.Granted.com indicates that the leading energy companies have already begun aggressively expanding operations in the state, with BP recently announcing it would begin drilling as early as January.
Although Ohio has not traditionally been a major player in the oil industry, the landscape has changed considerably in recent years due to increased interest in the state's oil reserves. In the second volume of its report, "America's New Energy Future: The Unconventional Oil and Gas Revolution and the US Economy," the IHS predicted strong jobs gains for Ohio's oil industry as development and exploration activity continues to pick up in the state. Based on current and prospective development, the report predicted the creation of 143,000 jobs in unconventional oil and gas activity by 2020 and 266,000 jobs by 2035. This figure would include jobs created as a direct result of oil drilling, such as rig operators, technicians, petroleum engineers, machinery mechanics, and material movers who would transport the oil from the extraction site. It would also include jobs created indirectly in other industries, such as manufacturing and construction, as well as administrative and technology support services.
Much of the recent job opportunities in the oil and gas industry have come from development of the Utica shale formation, located in eastern Ohio. The report attributes its positive jobs forecast to strong interest by key energy companies in the state's oil production and exploration. This includes Chesapeake Energy's announcement in 2011 that it would increase the number of rigs it operates and spend $1 billion on oil exploration and production in the state. BP was the latest of the nation's leading energy companies to announce that it would begin drilling in eastern Ohio as early as January; the company has already opened its Utica Operations Center in Youngstown.
Aggressive expansion and hiring has been confirmed by Granted.com, a leading job site, which has seen an increase in jobs related to oil production. Nearly 600 jobs in the oil and gas industry were posted on the site as of December 26. The majority of the positions were in consulting, management, civil engineering, sales, and regulatory law. As companies consider the prospect of drilling and exploration in a certain area, it makes sense that sectors both directly and indirectly related would see jobs growth as well.
"We're seeing a lot of buzz for jobs related to Ohio's oil and gas industry," acknowledged Harrison Barnes, CEO of Granted.com. "The great thing is that a boom in the oil industry doesn't just mean more jobs working on an oil rig. It creates a whole host of related jobs in other industries as well. For example, manufacturers will be needed to make the drilling equipment. We also project an increase in legal and consulting services and engineering jobs because the work is highly technical. This is great news for Ohio's economy."
The study was conducted independently by the IHS, a Colorado-based forecaster and research group, and sponsored by the U.S. Chamber of Commerce's Energy Institute, the American Petroleum Institute, American Chemistry Council, America's Natural Gas Alliance and Natural Gas Supply Association.
About Granted
Granted.com is a job search site based in Pasadena, CA. It's a part of the Employment Research Institute and owned by A. Harrison Barnes.